One of the nicest Japanese traditions related to the New Year is the one about the Seven Gods of Luck (or Lucky Gods).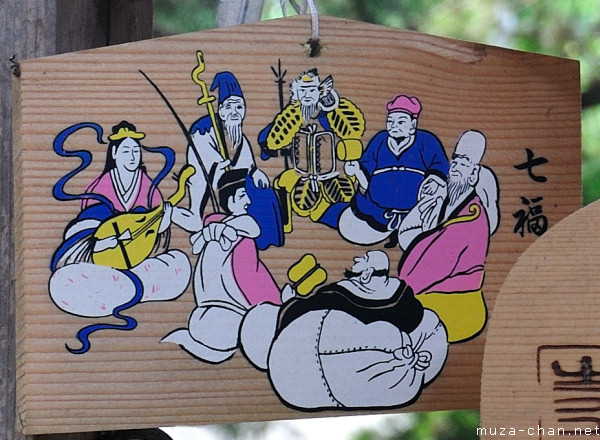 Shichi Fukujin
Ema, Fukagawa Fudōson Temple, Tokyo
As Santa Claus is coming on his sleigh, bringing gifts on Christmas Eve, the Seven Gods of Luck travel on their ship (Takarabune, meaning "treasure ship") in the New Year, bringing gifts and good luck.
There's an old custom in Japan to buy on New Year's Day an image with the Takarabune and place it under the pillow, to bring luck for the year to come.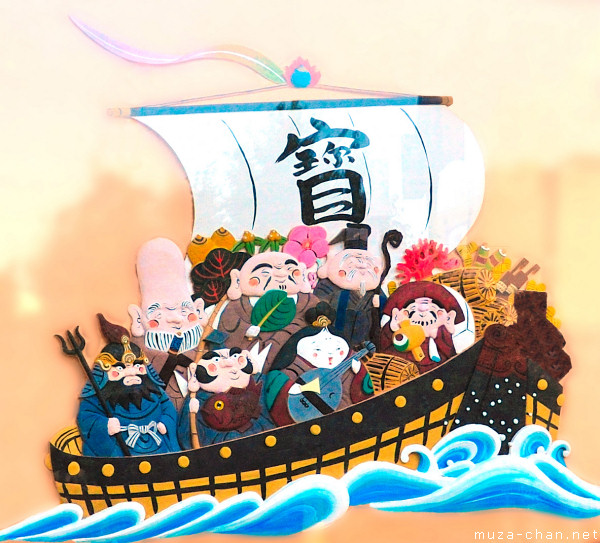 The
Seven Gods of Luck
on their ship,
Takarabune
, Senso-ji Temple, Asakusa, Tokyo
But who are these beloved Gods?
In this picture taken in Asakusa, they are, in the upper row from left to right, Fukurokuju (God of happiness, wisdom, longevity, virility and fertility), Hotei (God of happiness, satisfaction and abundance), Juroujin (God of longevity), and in the second row Bishamonten (God of war and warriors), Ebisu (God of good fortune, commerce and honest work), Benzaiten (Goddess of arts and knowledge) and Daikokuten (God of wealth and prosperity).
In Japanese they are called Shichifukujin 七福神: 七 shichi - seven, 福 fuku - happiness, good fortune, 神 kami, jin - god.
Only one of them, Ebisu, is native from Japan…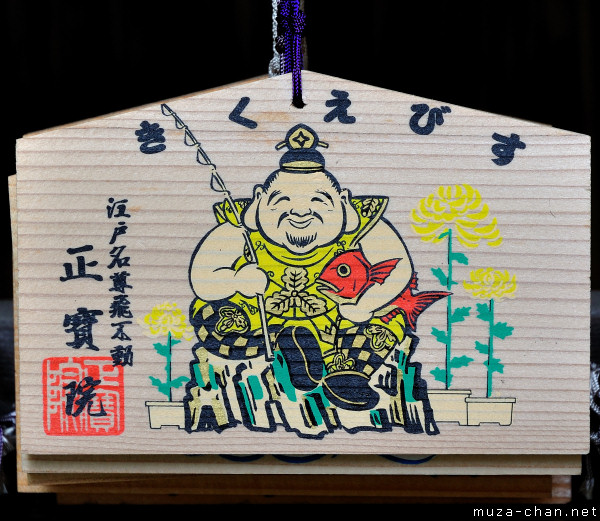 Ebisu
Ema, Shoboin Temple, Ueno
… while the others are from other countries: Daikokuten…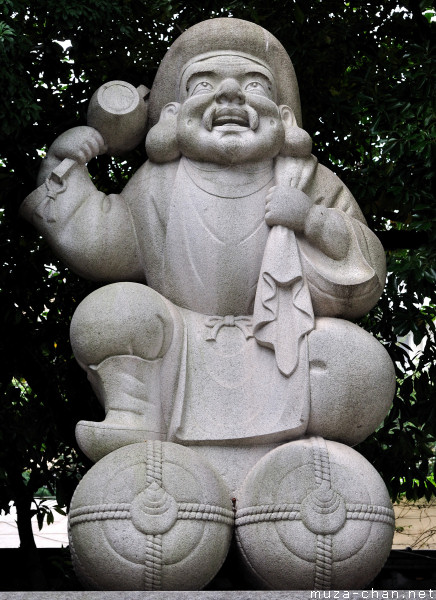 Daikokuten
statue, Kanda Myōjin Shrine, Tokyo
… Bishamonten…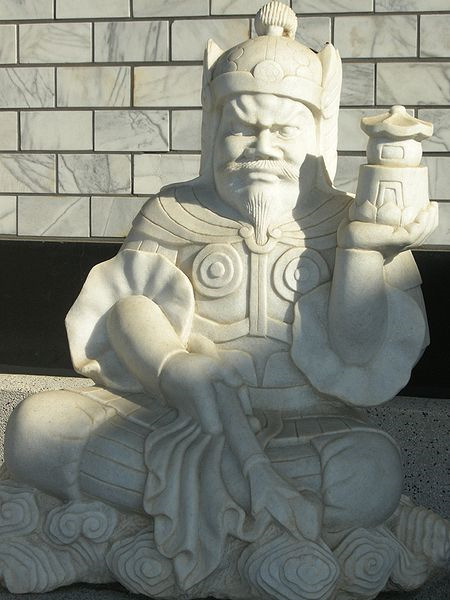 Bishamonten
statue, image via
Wikipedia
… and Benzaiten are from India (from Hinduism and Buddhism)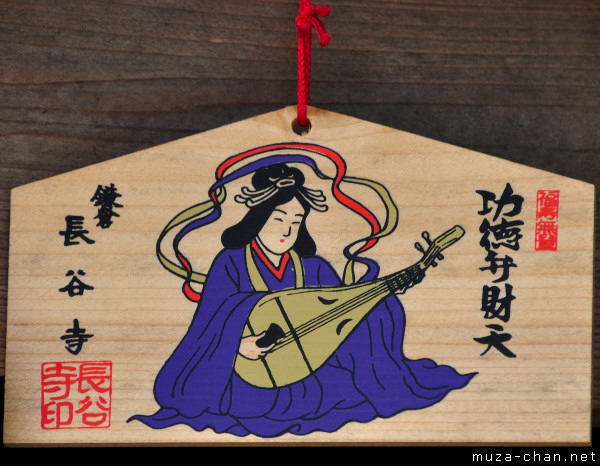 Benzaiten
Ema, Hasedera Temple, Kamakura
… and Hotei…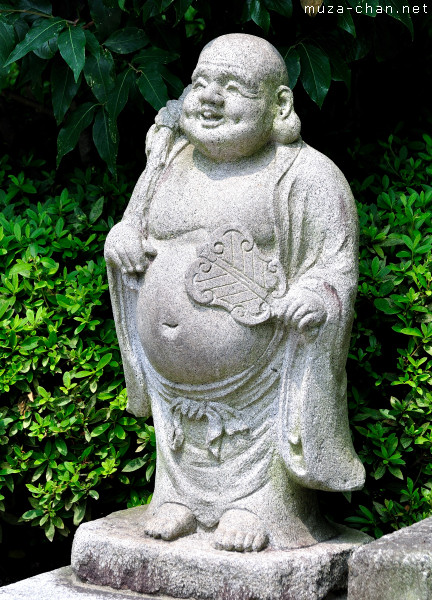 Hotei
statue, Hasedera Temple, Kamakura
… Juroujin…
Juroujin
statue, image via
Wikipedia
…and Fukurokuju are from China (Taoism and Buddhism).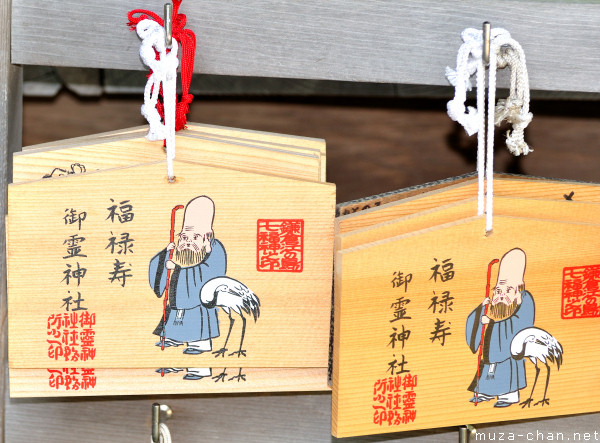 Fukurokuju
Ema, Goryo Jinja, Kamakura
In Japan, each God was known independently until the 17th century, when a monk named Tenkai created the Seven Gods group.
In many places there are Temples and Shrines located relatively close to each other, each of them dedicated to one of the Seven Gods of Luck.
A Japanese custom I enjoyed was to take a short pilgrimage to all these Temples and Shrines (shichifukujin meguri). The last summer I made two of the best known of these pilgrimages, in Asakusa and in Kamakura, and those days were some of the best enjoyed trips from Japan.
Another interesting Japanese tradition related to two Gods from the Shichifukujin, Daikokuten and Hotei, is the rubbing of their statues. For luck and health, Hotei's statue must be rub on its tummy, while Daikokuten's statue must be rubbed on its head and shoulders, for good fortune and wealth.
One of the best known statues of Daikokuten, the one from Hasedera Temple in Kamakura, even has an inscription that says "Please Touch"!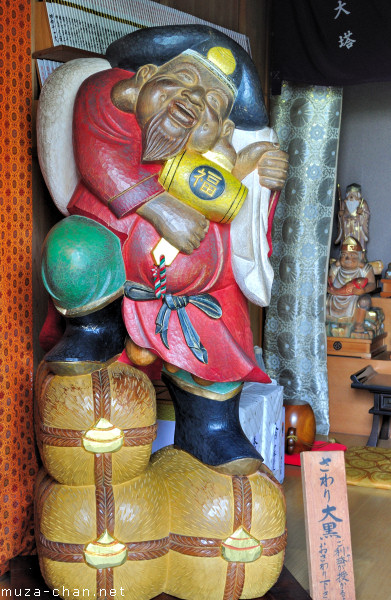 Daikokuten
statue, Hasedera Temple, Kamakura:
Please Touch!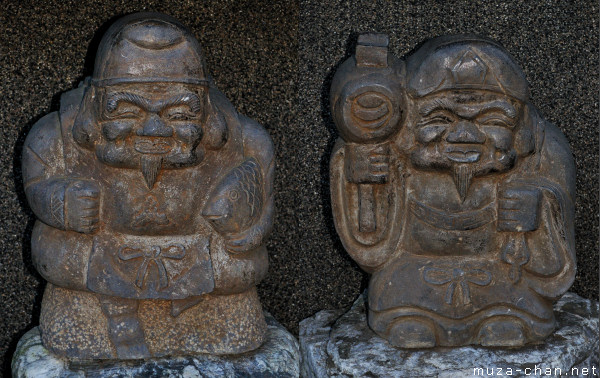 Daikokuten
and
Ebisu
statues, Takao, Tokyo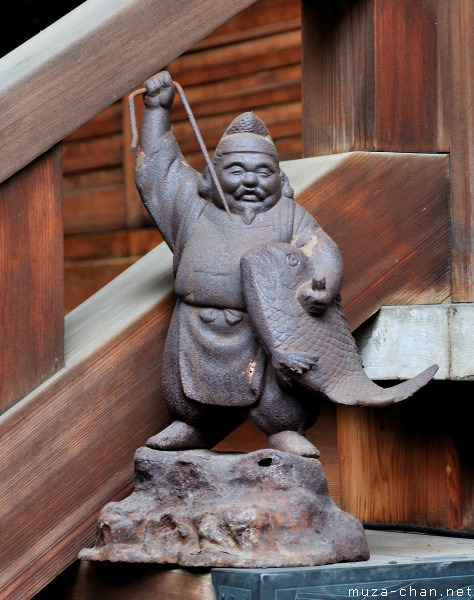 Ebisu
statue, Shitaya Shrine, Tokyo