For the construction of the Shitenno-ji temple in Osaka, which is Japan's oldest official temple, Prince Shōtoku hired 3 Korean carpenters from Baekje. After the work was finished, one of them remained in Japan and established a company that will become the world's oldest continuously ongoing independent company. The company, Kongō Gumi, operated for 1400 years, designing and constructing shrines and temples, restoring and repairing cultural heritage buildings.

The name of the company remained connected to Shitenno-ji, which was repaired by them in 1600, then again 14 years later after the Osaka Winter Battle, 200 years later after the temple was hit by lightning, 334 later when the pagoda was destroyed by a typhoon, and 345 years later after the WWII bombings.
Kongō Gumi was liquidated 12 years ago, when it became a subsidiary of the Takamatsu Construction Group.
Click on photo for higher resolution: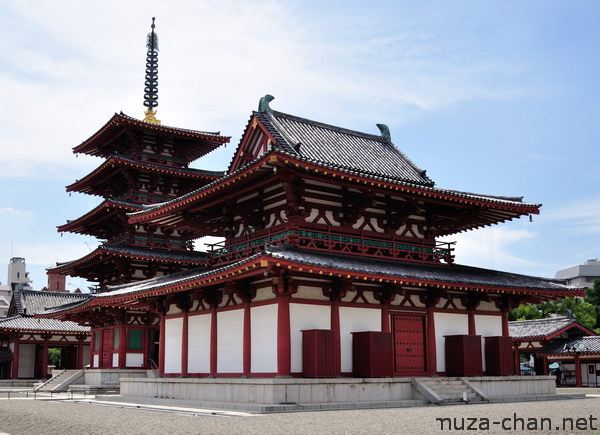 Shitenno-ji Temple, Osaka
If you want to license my photos for commercial use, please
contact me
EXIF Info:
| | |
| --- | --- |
| | Nikon D300 |
| | Lens: 18-70mm F/3.5- 4.5G |
| | Focal Length: 22mm |
| | Aperture: F/4 |
| | Shutter Speed: 1/200s |
| | ISO Sensitivity: ISO 200 |
| | |
| --- | --- |
| | Yesterday's Japan Photo: |