Coming back in Akihabara for the third year in a row, I've experienced the same feeling like the first time: many nice and joyful people.
The commercials changed (I immediately noticed Sebastian from Kuroshitsuji), the Yodobashi Camera mascot…
However, I detected a subtle change in the meido's (the maid cafe girls) behavior, this year they're more… cooperative. Some of them even posed for my camera and some of them offered me leaflets, which never happened before, when they were inviting only Japanese boys. Probably because of the economic downturn…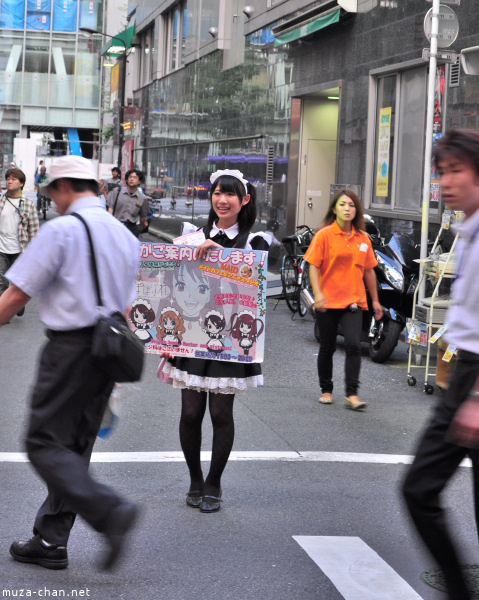 Beware, however, before "attacking" them with your cameras, don't forget that I'm a girl… I do not guarantee that you'll encounter the same level of understanding…

Follow up:
Those, with their mini-katanas, were the most kawaii: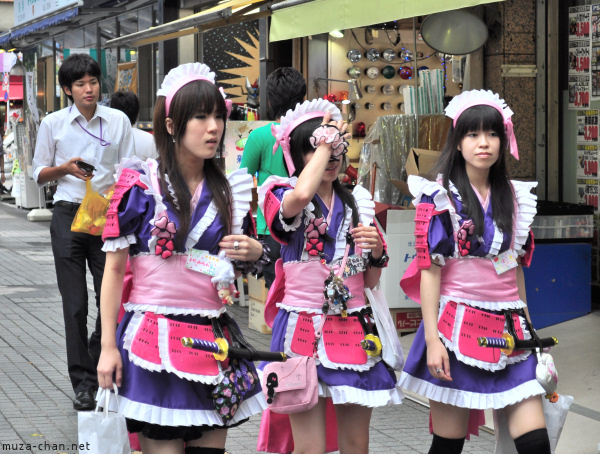 In the anime figures shops I found a lot of merchandise. For now, I just bought from Animate some character goods, a phone-strap Kannagi (with Nagi):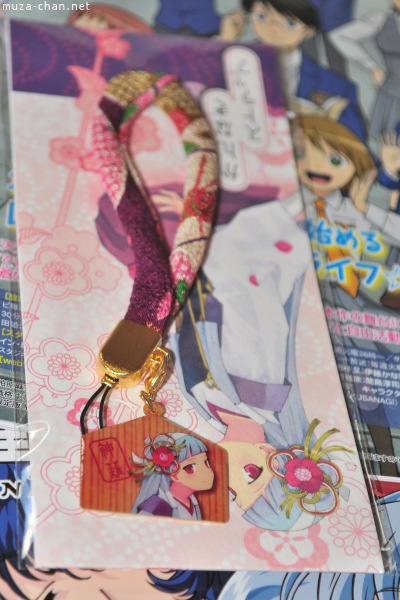 It's in the shape of an ema (small wooden plaques with prayers or wishes, used in Shinto shrines):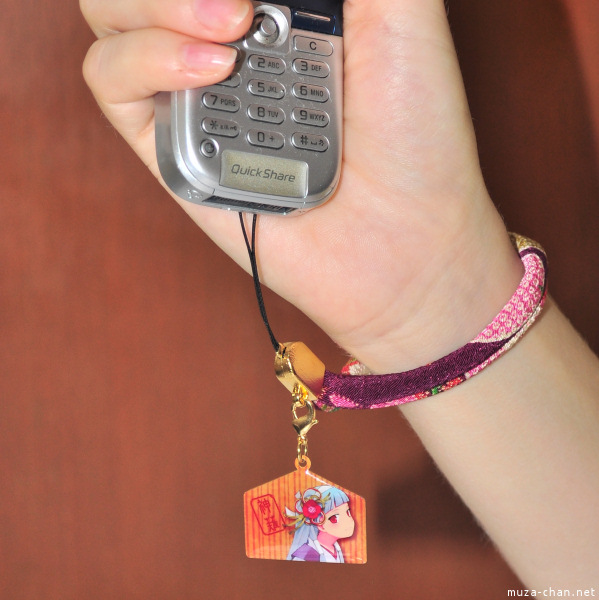 … and a Sengoku Basara necklace (with Date Masamune, of course):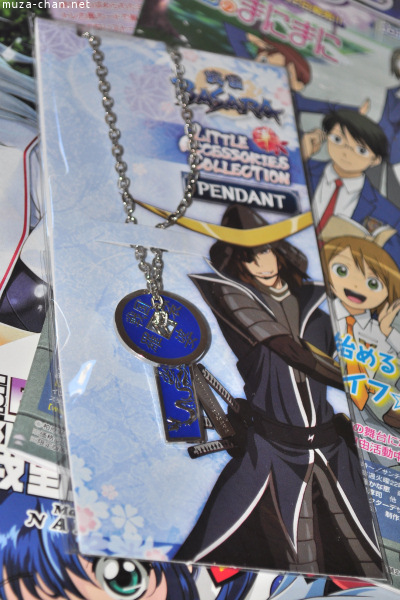 But the catch of the day was made by searching the second-hand shops, where I found something I really wanted but didn't hope to find (and with a very good price…): The complete and untouched set of Nendoroid Puchi: Lucky Star New Year Set!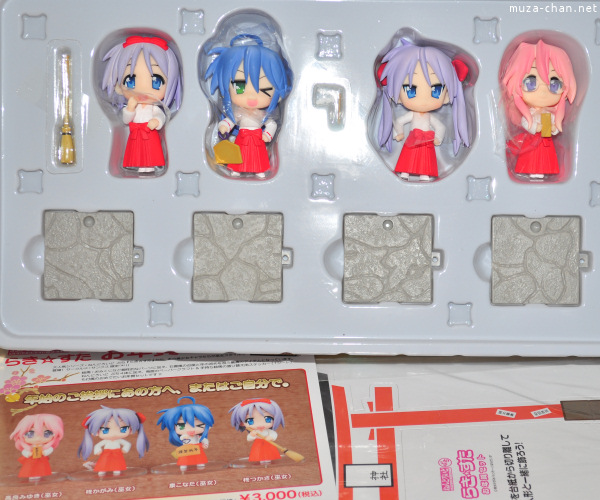 But enough for today, here are some photos, and I promise to get back on this the next days.
Club Sega and Sofmap Amusement Store: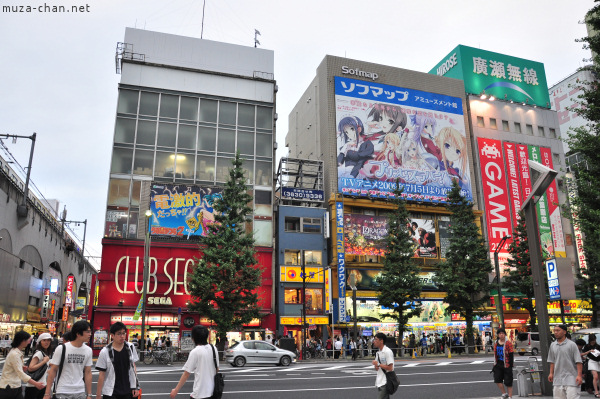 Animate and Tora no Ana shops: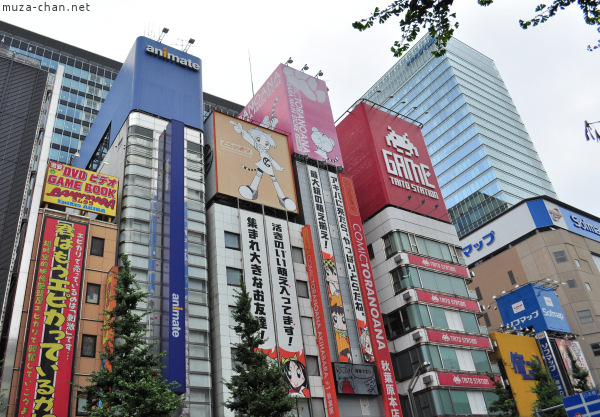 A lot of new things on UFO Catchers: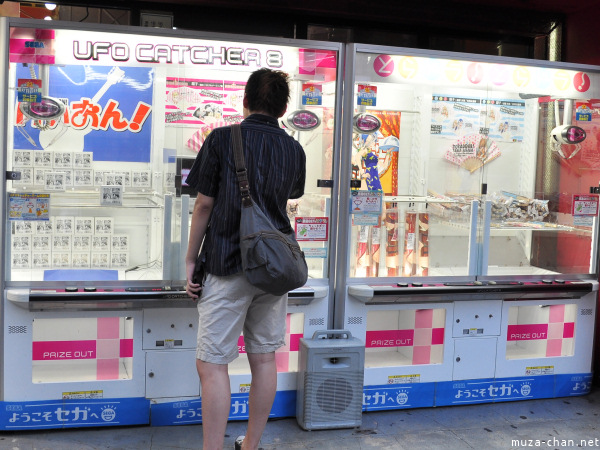 A lot of character goodies in front of Asobit Chara City: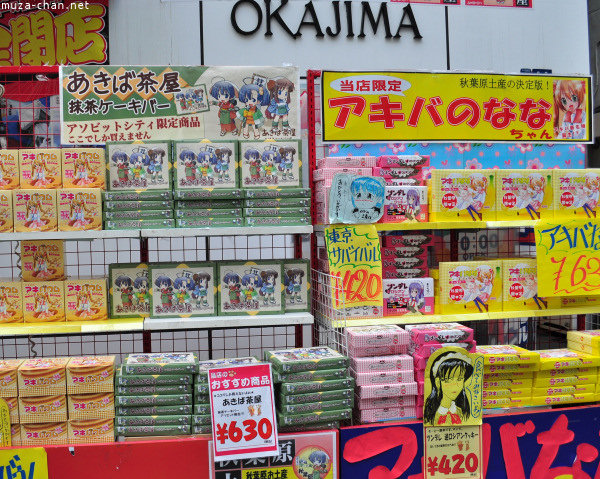 A big Gundam in front of Asobit Chara City: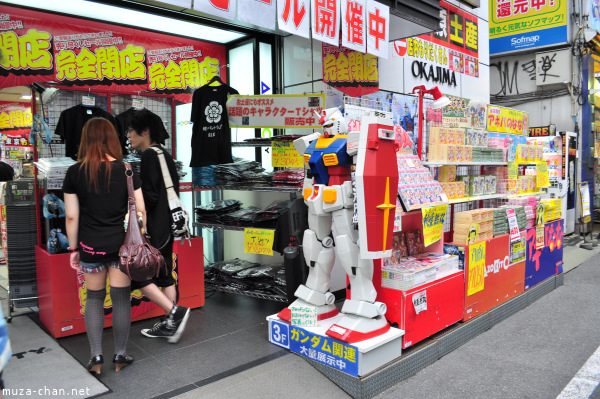 Sebastian from Kuroshitsuji holds a strategic place: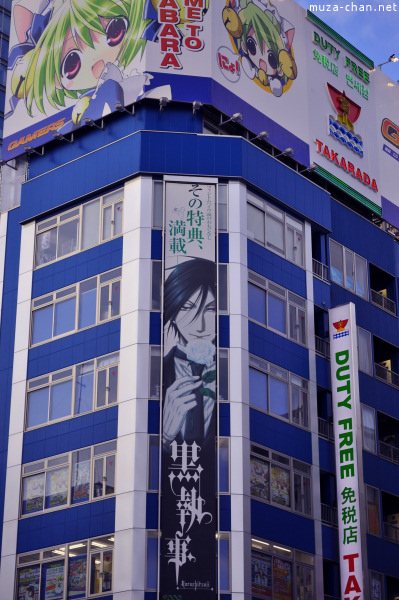 The new Yodobashi Camera's mascot, cuter than the previous one: