I think that the best place to admire Yokohama from high above is from the heights of the Yokohama Landmark Tower.
If the weather is good the landscape is stunning, and you can see as far as Hakone, the Tanzawa Mountains and sometimes, the Mount Fuji.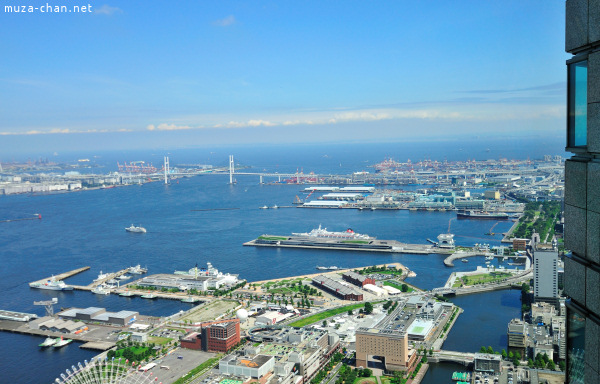 Click on photo for higher resolution:
I was careful to visit the tower in a clear and sunny day, after a strong storm. I was able to see Tanzawa, however Fuji was hidden in the clouds.
I could have stayed there the whole day, without getting tired, admiring the view. I stayed long enough to have fun looking for known places and, of course, to take some photos.
Here's a first set of bird's eye view photos, and naturally, some landmark information. I will get back soon with a set of detailed photos.
Looking towards north-east, the 3 tall buildings in the foreground are the Queen's Tower A, B and C: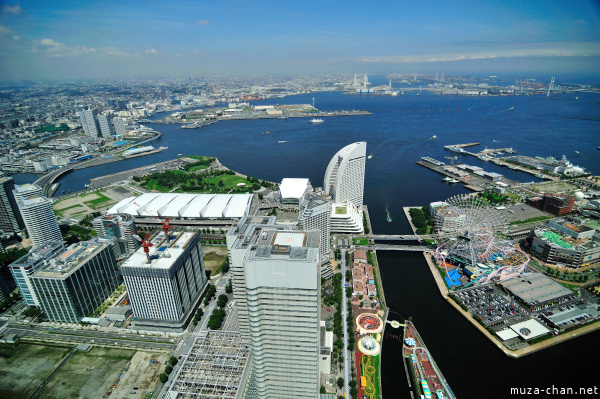 Click on photo for higher resolution:
The round shaped building (intended to look like a sail) is the Yokohama Grand Inter-Continental Hotel and on its left, with the white roof, there is the Pacifico Yokohama convention center: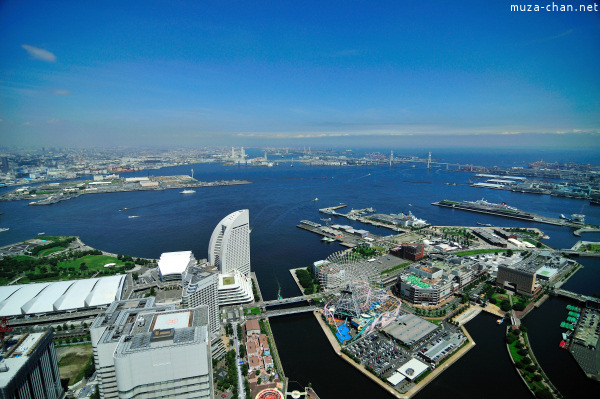 Click on photo for higher resolution:
To the right, we can see the Cosmo World Amusement Park, with the Cosmo World Ferris Wheel: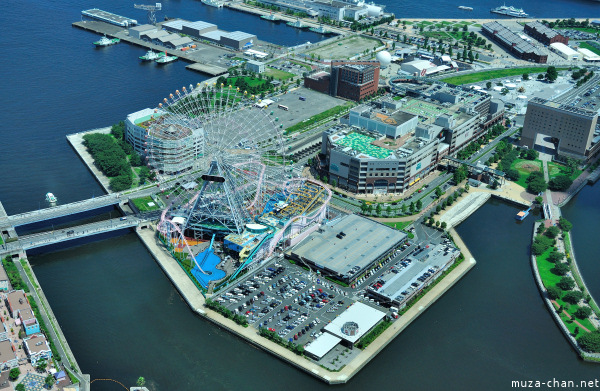 Click on photo for higher resolution: