In the Imperial Palace East Gardens (Kokyo Higashi Gyoen), on the place where today there is a simple alley in a camphor wood, 308 years ago there was a corridor named Matsu no Oroka, part of the Edo Castle.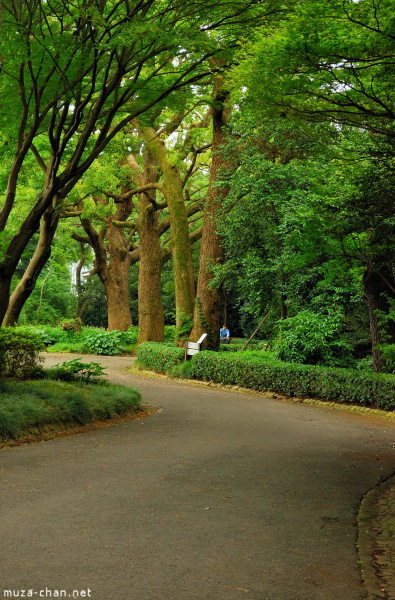 The L-shaped corridor was the second longest in the Castle and was decorated with paintings of pine trees (matsu), hence the name Matsu no Oroka.
Here, Asano Takumi no Kami Naganori, the lord of Ako clan, attacked and wounded Kira Kozuke no Suke Yoshihisa, starting the series of events known as the Story of the Forty-seven Ronin.
Today, just a stone sign and a commemorative plaque reminds us of these events: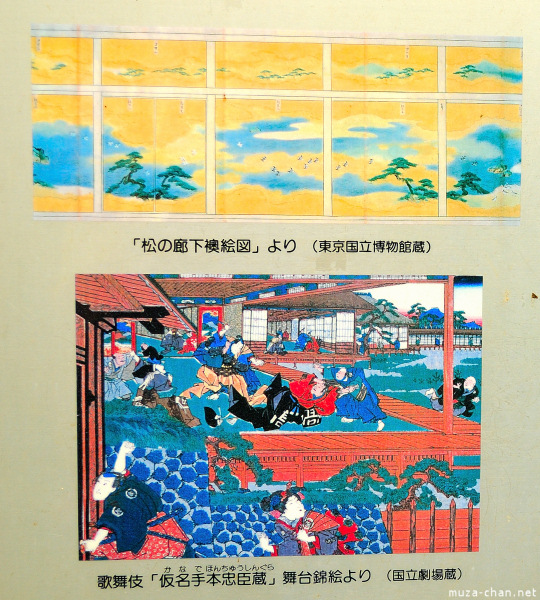 I rested under the shade of the evergreen camphor trees, trying to imagine the story. For a while, there was silence, but suddenly, a noisy crow started to caw and stopped my meditation. I wanted to punish it, so I hunted it with my camera, and here's the trophy: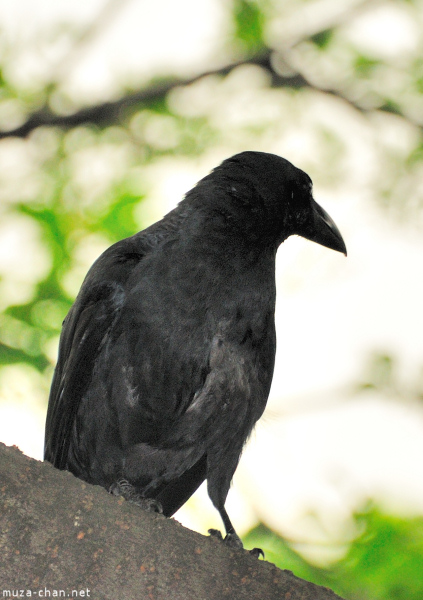 More photos on the Japan Photo Gallery