The Yushima Seido Temple, located close to the Ochanomizu Station, is the first Confucian temple I have visited.
The original building, built in 1799 was destroyed in the Great Kanto Earthquake (1923), but it was reconstructed to look like the original, painted in black, in a traditional Confucian style.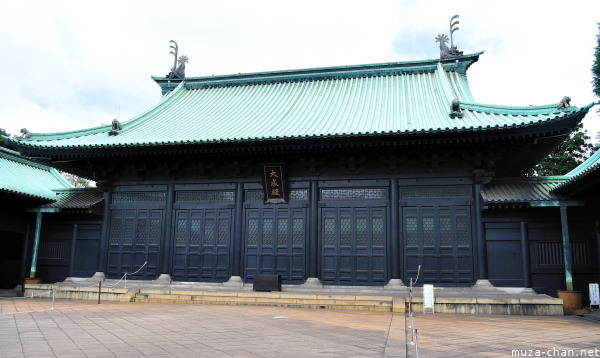 I especially noticed the ornaments of the roof. On top, there are two seifun, imaginary creatures with the head of a dragon and the body of a fish.
Like shachi, seifun were frequently used as roof ornaments in the Edo period, on top of the castles and tower gates, because it was believed to provide protection against fire. The Shachi on the left is the male and the one from the right is the female.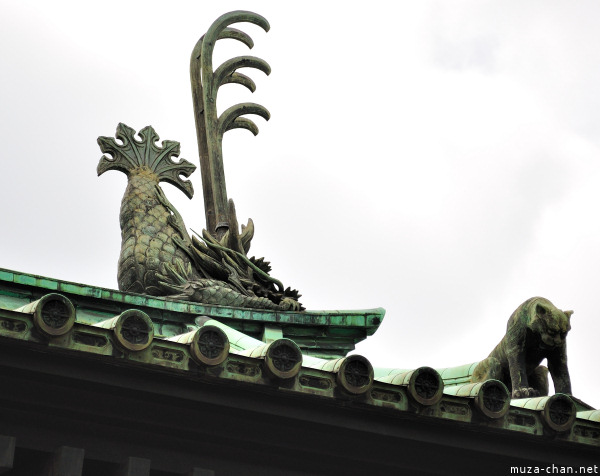 Unusual are the four cats menacingly guarding the roof edges: