Kyoto was the cultural center of Japan for more than a millennium, the cradle of the development of the Japanese religious architecture and the Japanese gardening art.
Seventeen building compounds were inscribed on the list of UNESCO Historic Monuments of Ancient Kyoto. Among them there are three Shinto shrines, the Nijo castle, and thirteen temples, many of them also featuring gardens.
Among these World Heritage temples is Tenryu-ji in Arashiyama, established in 1339 by the first Ashikaga shogun, Takauji Ashikaga. The Garden was designed by Muso Soseki, a well known Zen Buddhist monk and teacher, who was also a calligraphist, poet and garden designer.
Click on photo for higher resolution: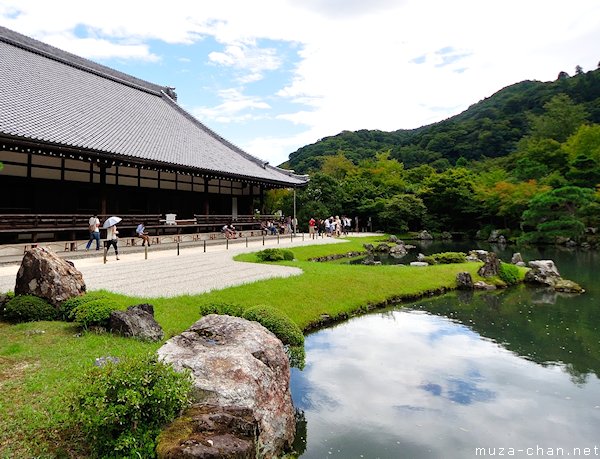 Tenryu-ji Temple Garden, Arashiyama, Kyoto
If you want to license my photos for commercial use, please
contact me
EXIF Info:
| | |
| --- | --- |
| | Nikon D90 |
| | Lens: 8-16mm F/4.5-5.6G |
| | Focal Length: 8mm |
| | Aperture: F/5.6 |
| | Shutter Speed: 1/1000s |
| | ISO Sensitivity: ISO 200 |
| | |
| --- | --- |
| | Yesterday's Japan Photo: |