Many cultures have ancient rituals for invoking or for stopping the rain, and Japan is no exception. However, Japan is one of the few countries where these rituals are still part of the daily life.
If you visit Japan, especially during the rainy seasons, you can encounter some curious looking dolls, made of paper or cloth, hanging at the windows.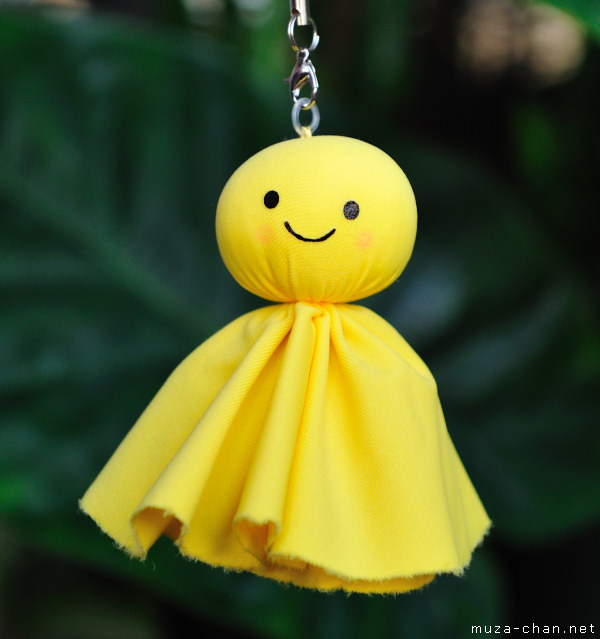 The dolls are called teru teru bozu 「てるてる坊主」 (meaning something like "shiny-shiny Buddhist monk" or "shiny-shiny bald-headed") and are amulets for good weather, believed to have the magical power to stop or even prevent the rain.
Now, the tradition includes also a song associated with teru teru bozu, composed by Shinpei Nakayama and published in 1921.
The song tells an old story about a monk who promised to the villagers that he will stop the rain that was about to ruin their crops. However, the rain continued and the monk was decapitated by angry villagers, hence the origin of the head dolls…
Teru-teru-bozu, teru bozu
Do make tomorrow a sunny day
But if the clouds are crying (it's raining)
Then I shall snip your head off