Unlike the Toshougu Shrine, which was full of noisy school children running all over the place, the Rinno-ji Taiyuin Mausoleum was completely silent. The dense forest surrounding the mausoleum, the old cedars rustling in the wind and the warm light of the evening, gave me the feeling of a magical place.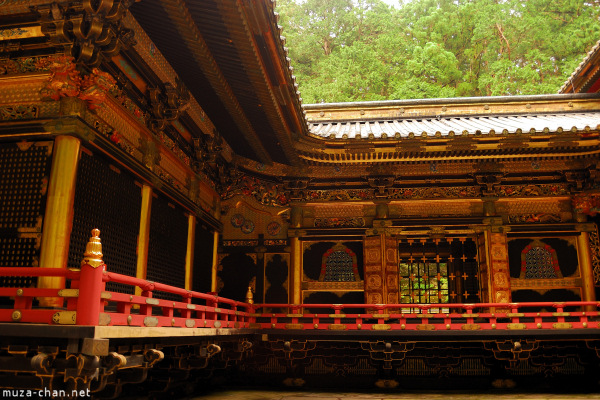 I started taking some pictures with the fence surrounding the mausoleum, decorated with beautiful wood carvings representing variously colored pigeons.
Căprioarele de la Rinno-ji Taiyuin
Spre deosebire de altarul Toshougu, care era plin de copii gălăgioşi care alergau dintr-un loc într-altul, la Mausoleul Rinno-ji Taiyuin era linişte deplină. Pădurea deasă care înconjura mausoleul, cedri bătrâni care fremătau uşor în bătaia vântului şi lumina caldă a amiezii, mi-au lăsat impresia de loc magic.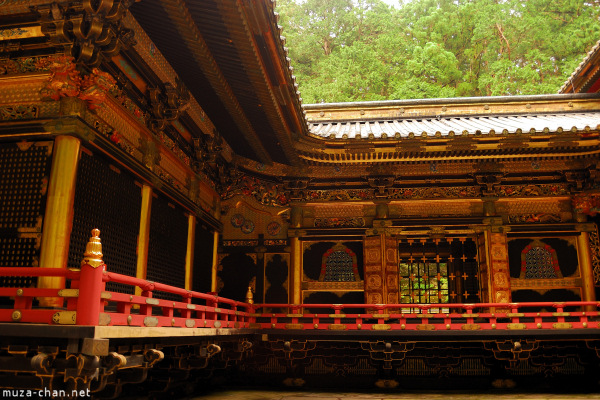 Am început să fotografiez sculpturile de pe gardul care înconjoară mausoleul, decorat cu porumbei divers coloraţi.
Follow up:
La un moment dat, am observat în depărtare, dincolo de gard, în pădure, două căprioare.
Mi-am schimbat rapid obiectivul şi am început să le fotografiez. Era foarte multă linişte în jur, aşa că m-au auzit imediat.
La sunetul declanşatorului au întors capul spre mine, au stat puţin încordate, ca şi cum ar fi vrut să fugă. Am riscat şi am mai făcut câteva fotografii, iar după câteva click-uri ale aparatului s-au liniştit.
Dar au rămas cu botul ridicat, adulmecând aerul şi cu urechile îndreptate spre mine, pozându-mi.