About 11 months ago, I was writing about the construction of the Tokyo Sky Tree tower. Yesterday, I went again to visit the construction site, to see how the work progressed.
Well, 2 years after the start of construction, the progress is simply amazing:
The tower will soon surpass the height of 400 meters, and it is already difficult to look up directly beneath it…
Click on photo for higher resolution: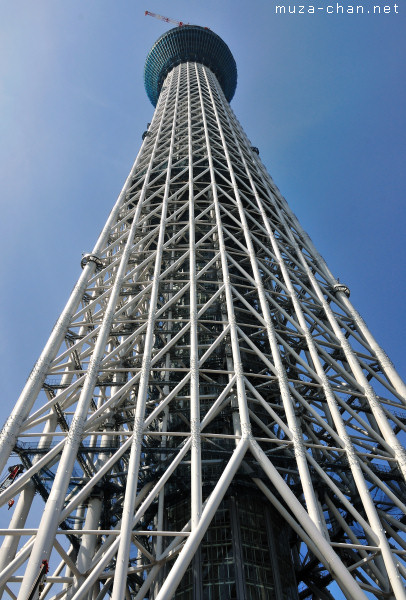 …and it will still rise with over 230 meters, until it will reach the height of 634 meters!
More precisely, as we can see on the construction billboard, the Tokyo Sky Tree is right now 398 meters tall: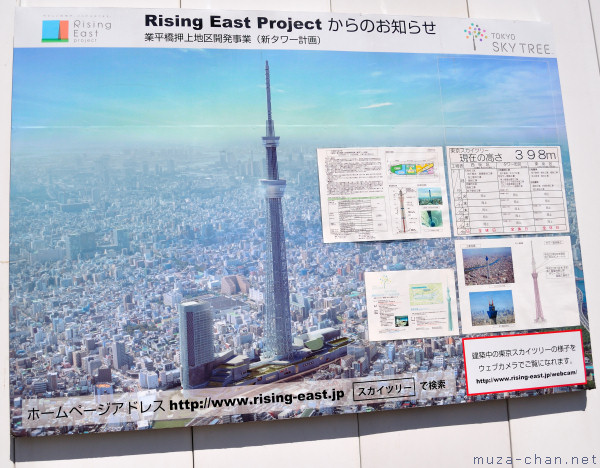 This means that the first observatory, which is located at the height of 350 meters, is already assembled… and looking up, we can see that this is where the work is done right now:
Click on photo for higher resolution: