In front of the Sumo Ryogoku Kokugikan arena, there are two small Shinto Shrines placed right next to each other.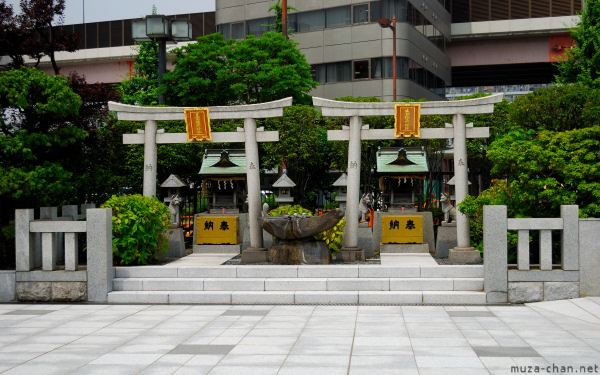 The presence of a Shinto Shrine here is not unusual, since Shinto and Sumo have strong bonds.
The first Sumo bouts took place at a Shinto Shrine, part of a ritual to entertain the Kami (Gods) and pray for rich harvests.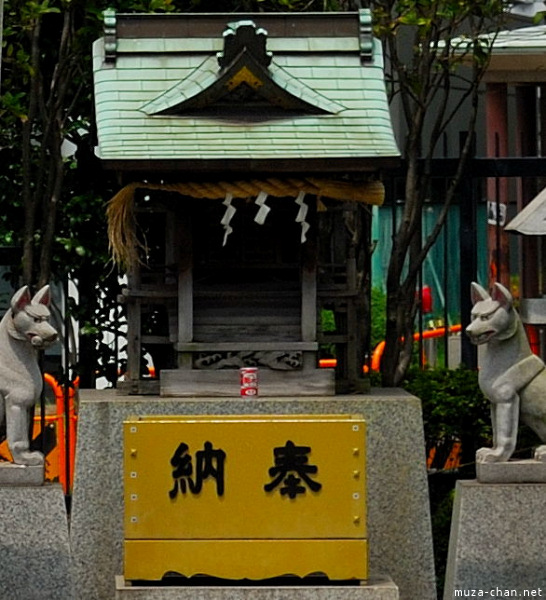 There are Shrines where Sumo is still performed as part of Shinto rituals and there are also lots of Shinto elements in Sumo, of which I will mention only two: Above the modern Sumo ring there is an overhead roof similar to the roof of a Shrine (yakata), and the Sumo wrestlers are tossing salt before the bout, which is a Shinto purification ritual.