Close to the Hasedera Temple in Kamakura, you can admire the unusual architecture of the Hakujitsudo, a combination of modern and traditional styles.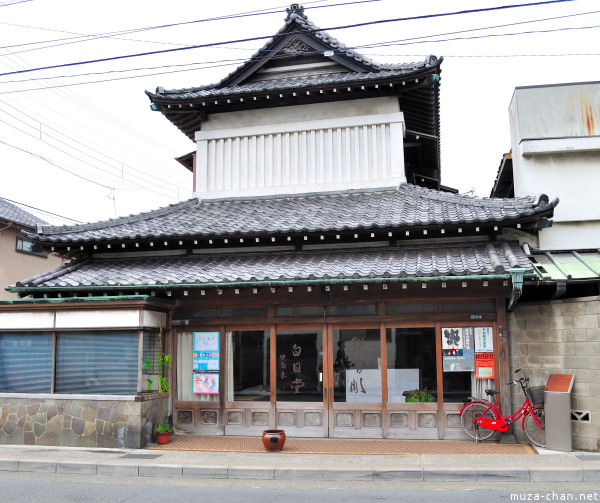 The building was constructed in 1936 and it is a Kamakura-bori workshop.
The first floor is built in a modern style (at the time), with large windows, while the second floor and the roof is built in a traditional Japanese style, similar to a temple or a castle.