Update:
This article dates from 2009. Since 2012, the life-size Gundam was reassembled in in front of the Diver City Tokyo Plaza shopping mall.
The time has come to say Good Bye to the life-size Gundam statue from Odaiba! For now, it is unknown what will be the fate of the statue after dismantling. I hope that after some time we will see it again, somewhere.
Click on photo for higher resolution: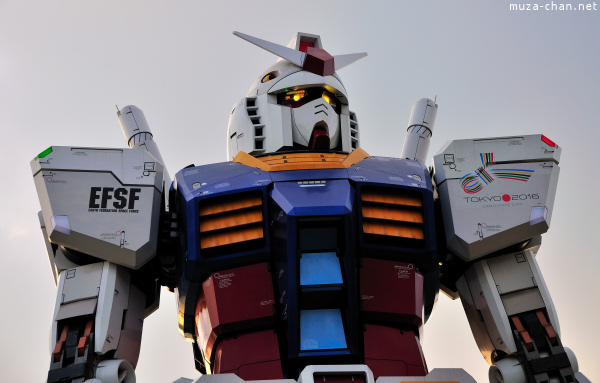 Two months ago, after the construction was finished, there were estimates of approx 1.5 million visitors. But the success was much bigger, over 4.15 million visitors came to see the big Gundam. The record number of visitors was registered on August 23rd, 185,000.
Click on photo for higher resolution: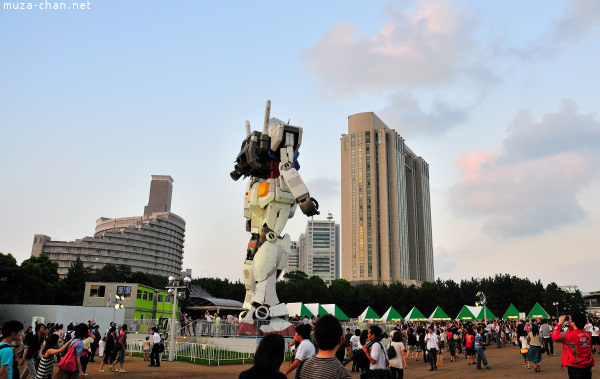 Many visitors (including me) queued to pass between the legs of the Gundam. It was worth it, especially for the detailed photos. :)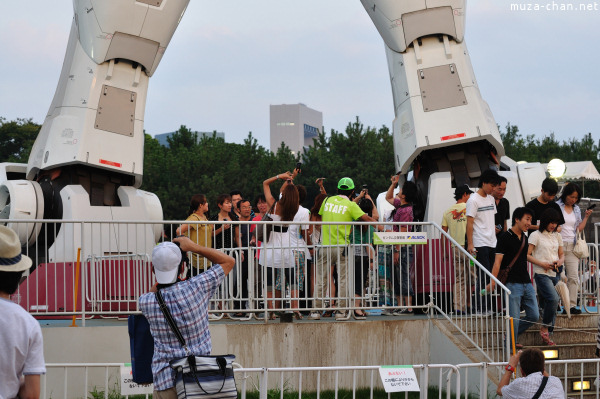 I watched the visitors closely and I observed that many of them didn't know much about Gundam, they were there just for fun or curiosity.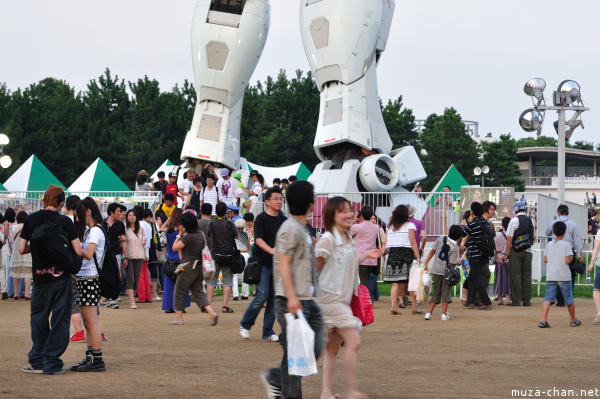 Of course there were also a lot of Gundam fans, discussing, studying the details and taking photos from lots of angles.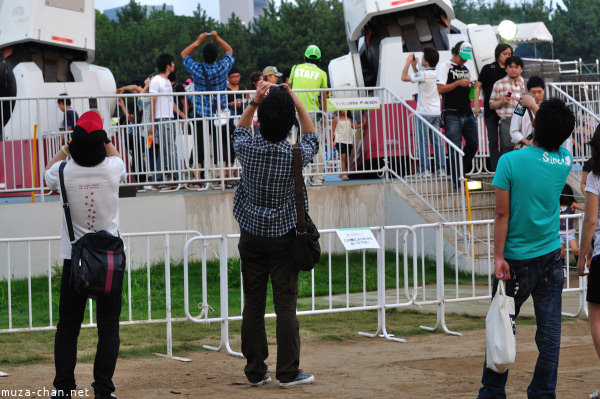 Unfortunately, the closing ceremony, where Tohru Furuya, Amuro's seiyuu was planned to participate, was canceled because of a taifun.
Speaking of Amuro, I would have liked to see him around the Gundam… B)
Here's the second series of Gundam photos, taken from various locations. Enjoy!
Follow up: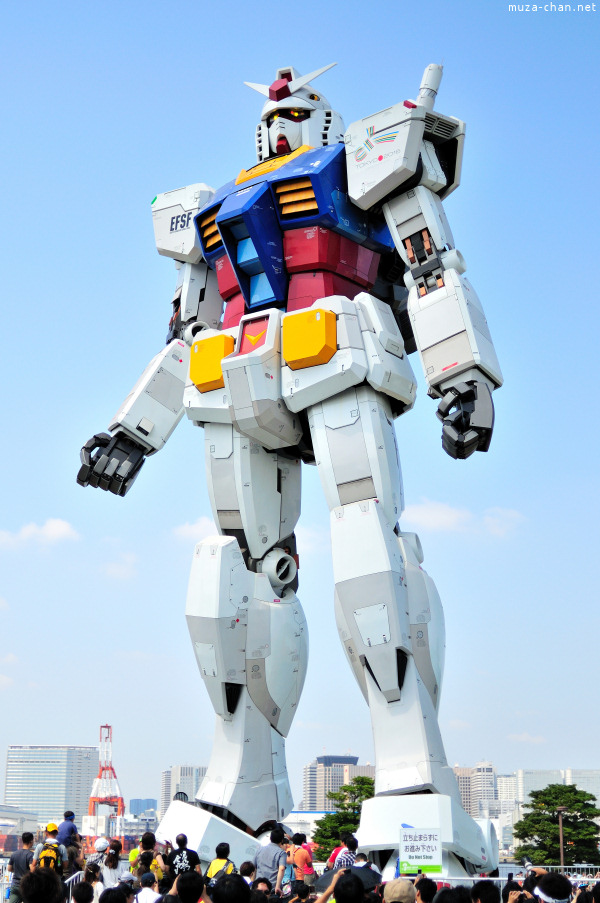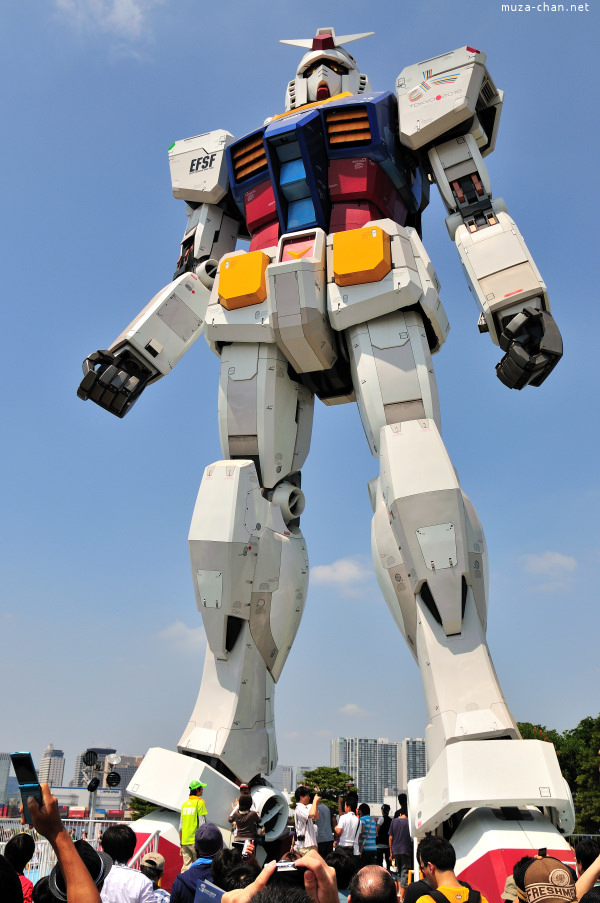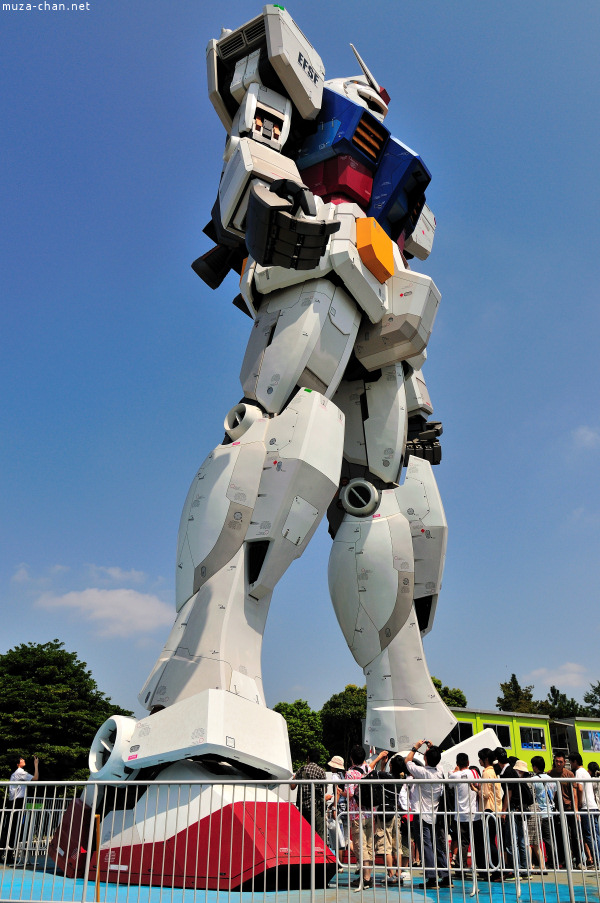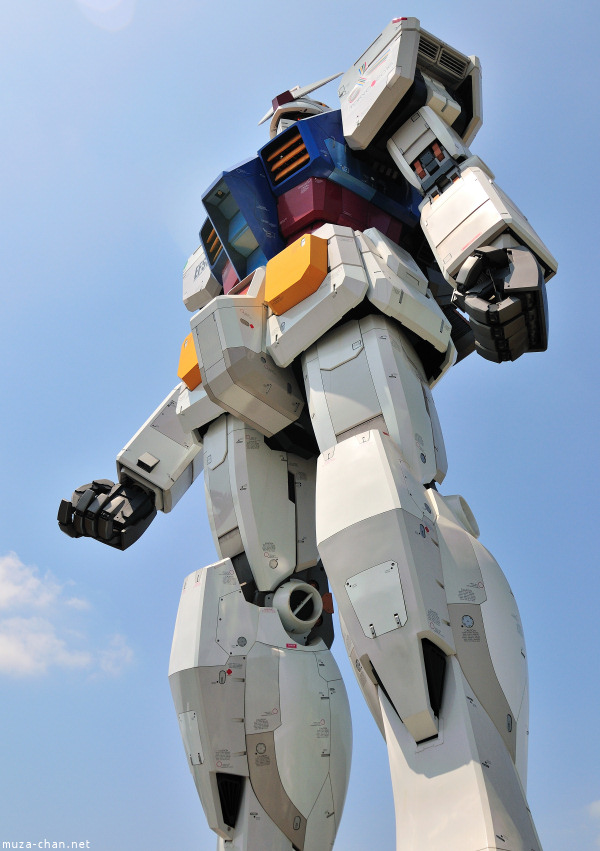 Click on photo for higher resolution: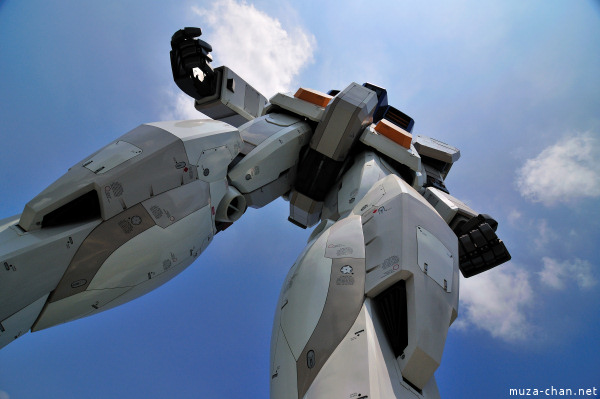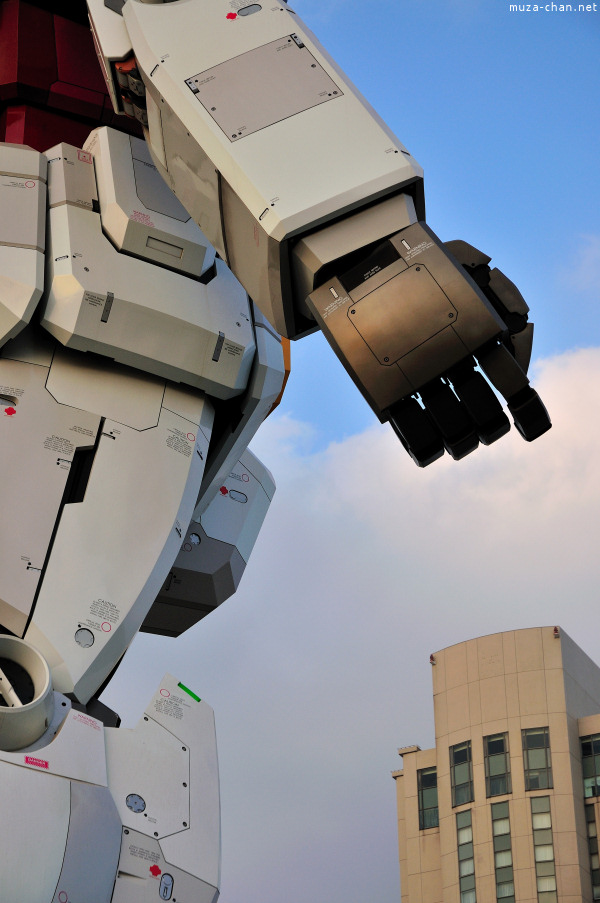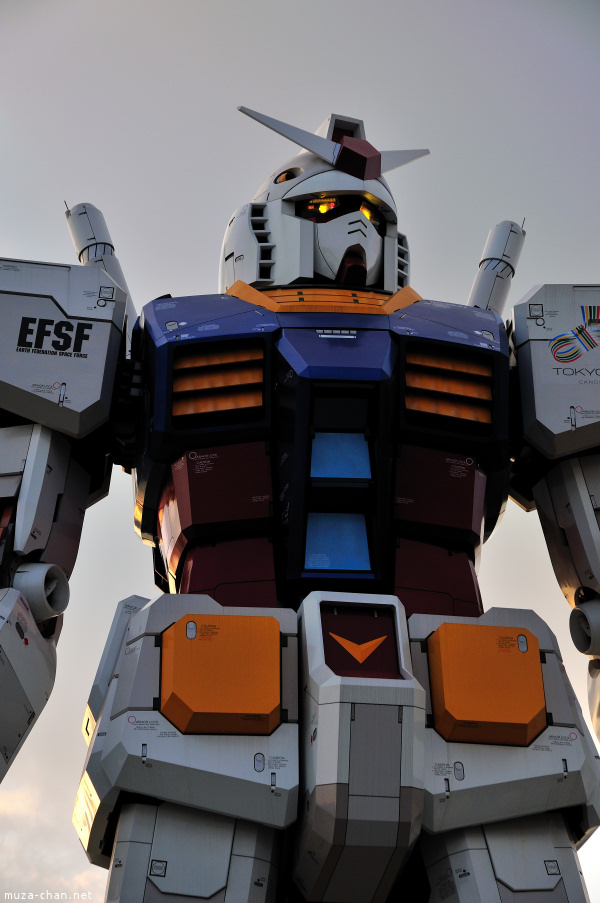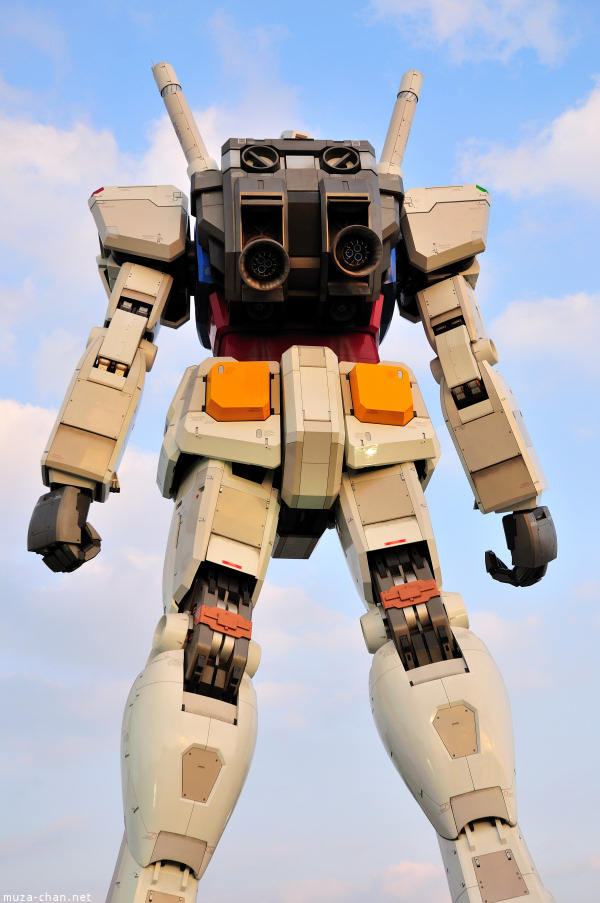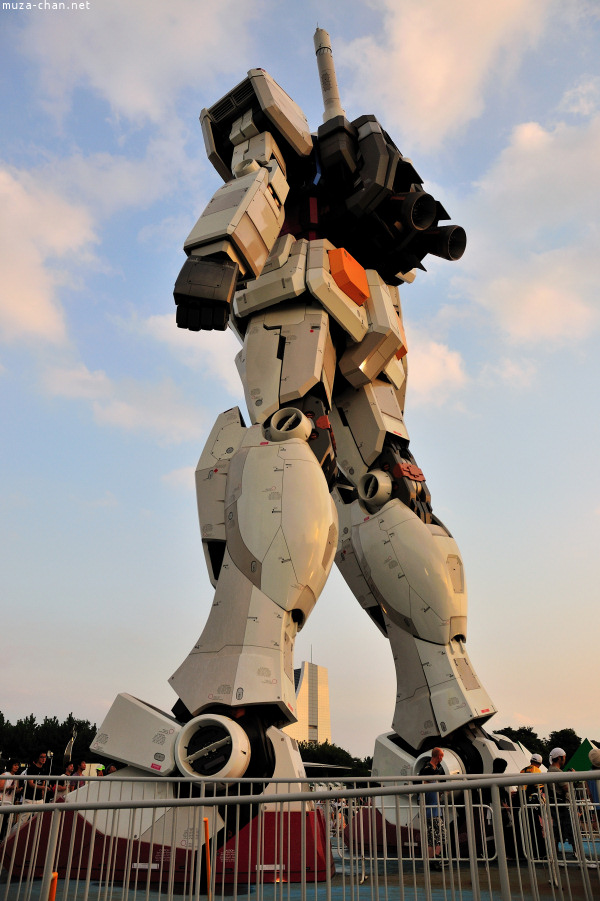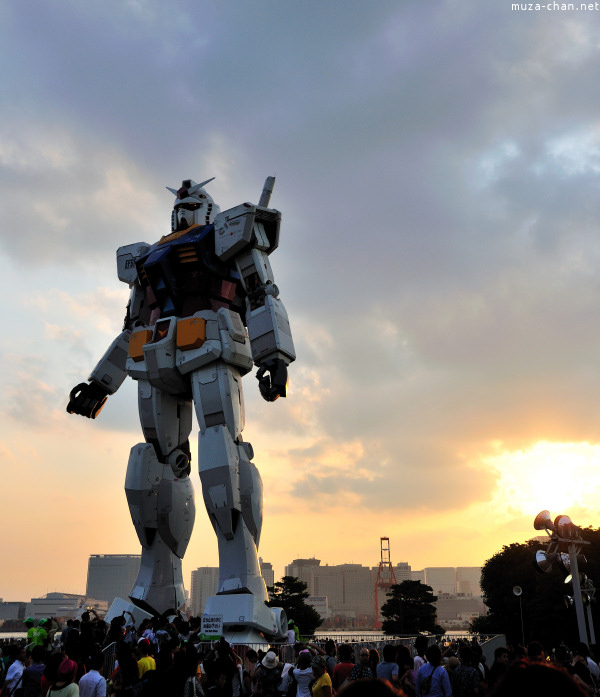 Click on photo for higher resolution: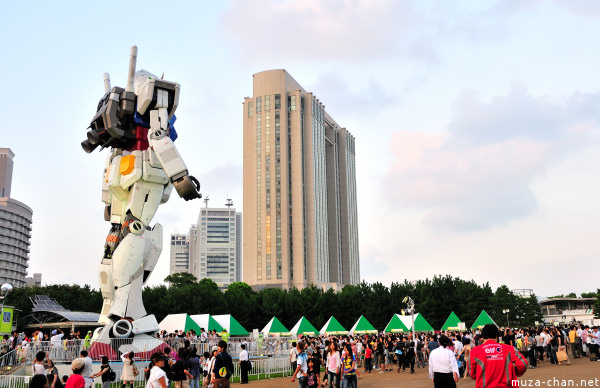 From the shore, behind the statue: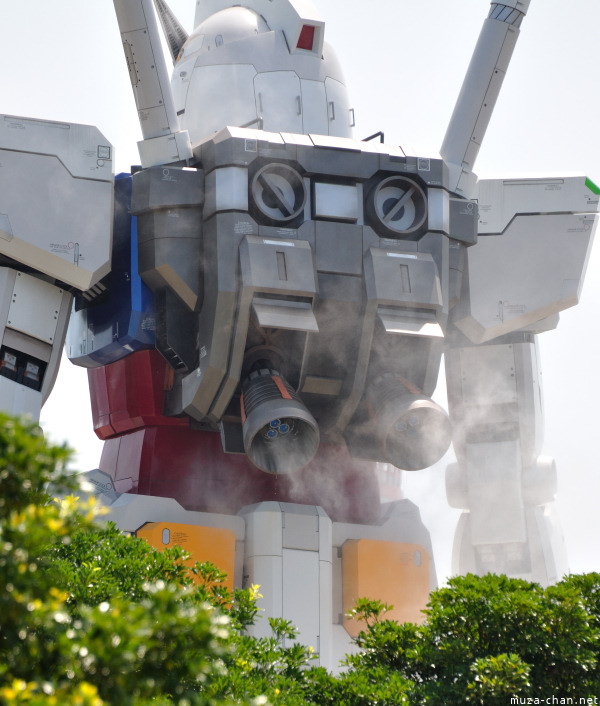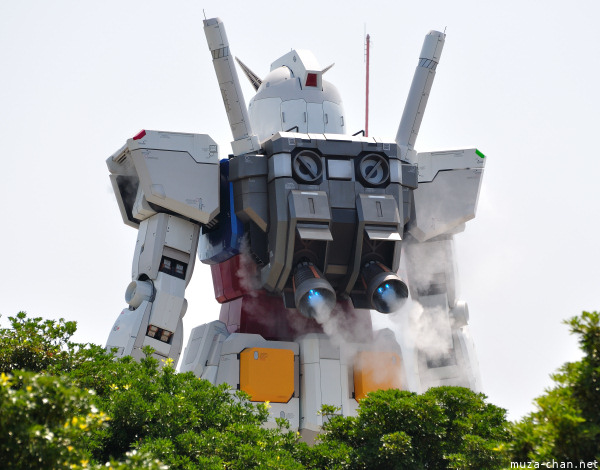 From Yurikamome:
Click on photo for higher resolution: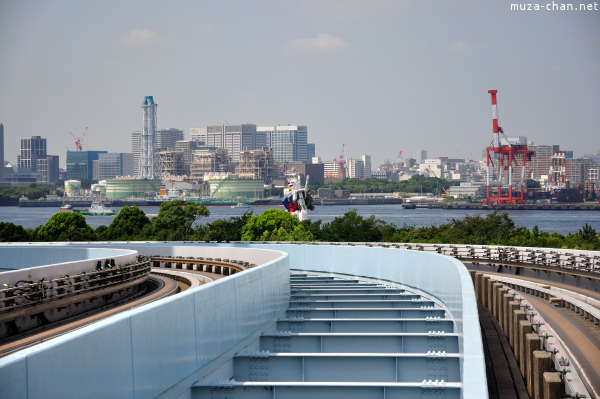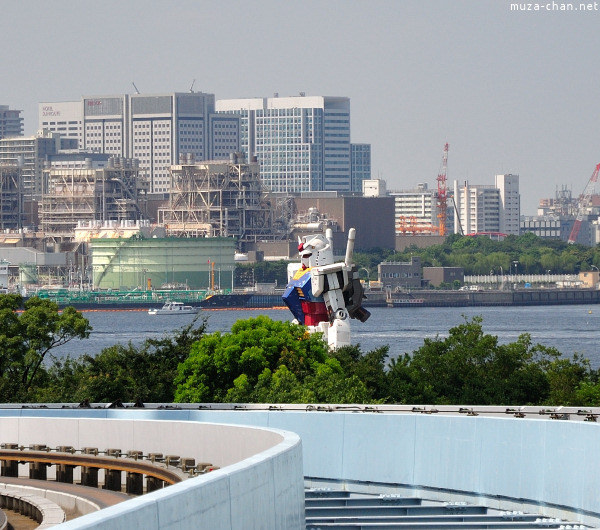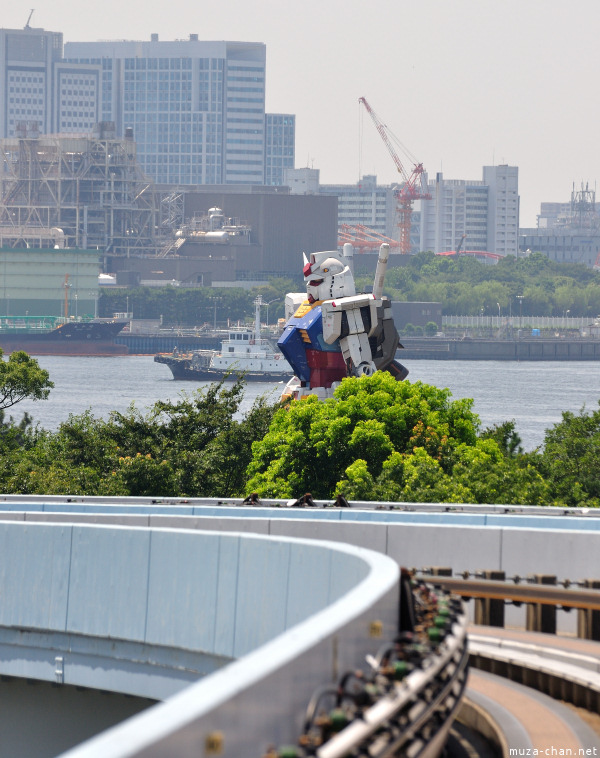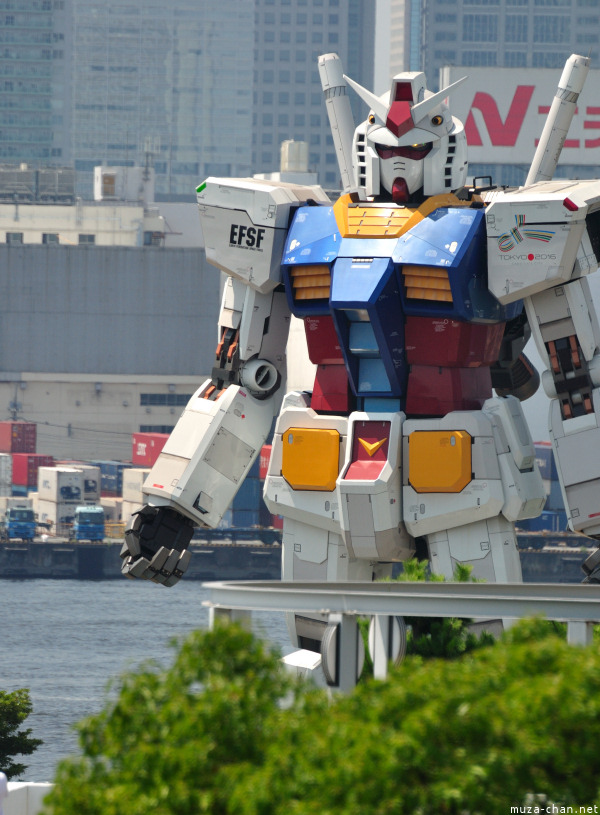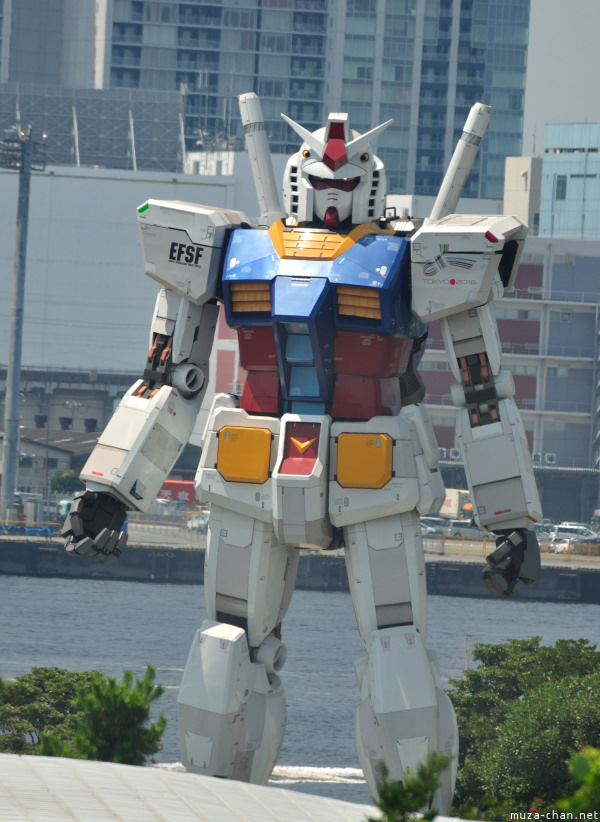 From the Maritime Science Museum:
Click on photo for higher resolution: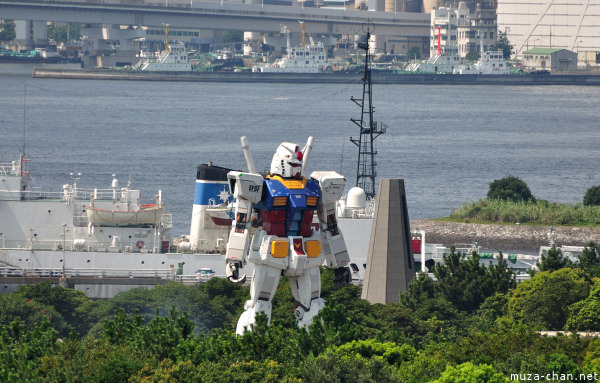 Click on photo for higher resolution: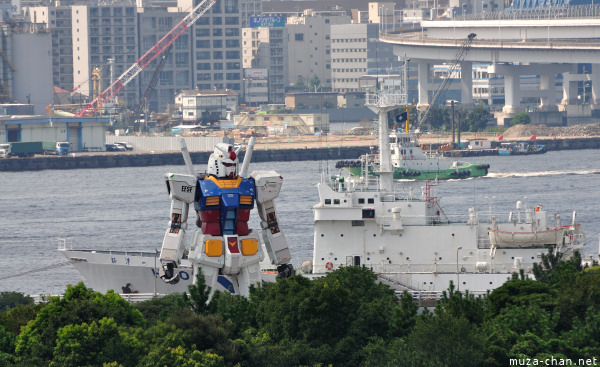 Click on photo for higher resolution: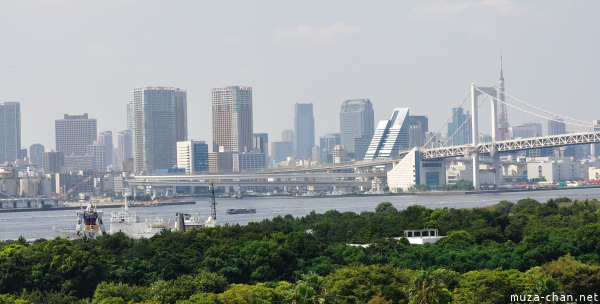 Click on photo for higher resolution: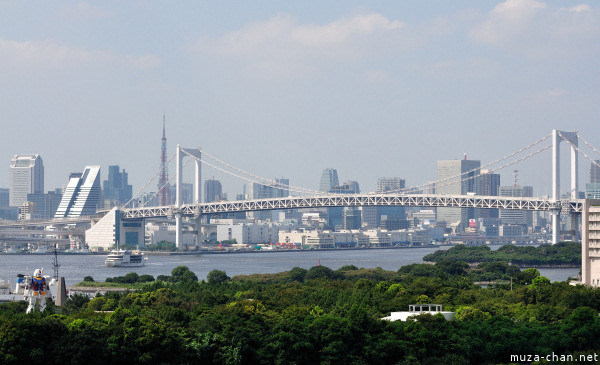 Click on photo for higher resolution: