…at Furusato Kumin Matsuri - Setagaya Summer Festival!
I always wanted to see a Mikoshi parade and, as I wrote, I scheduled my visit to Japan accordingly.
Today I participated to the Furusato Kumin Matsuri, and while watching the parade I was unexpectedly invited to be, for a few minutes, a Mikoshi bearer. You can see the joy on my face…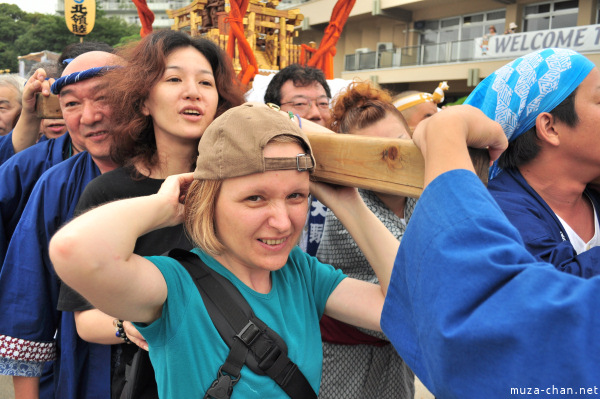 As I wrote before, you haven't really experienced Japan until you experienced a Matsuri.
Here are some photos and videos from the Mikoshi parade. I hope all of you will receive some of the participants' happiness and enthusiasm.
Follow up: