From time to time, searching for travel destinations, I stumble across interesting things in Google Maps, like the huge drawing with Earth-kun.
This time, browsing the Google Earth near Osaka, my attention was suddenly drawn to some… keyholes, visible in the Sakai City.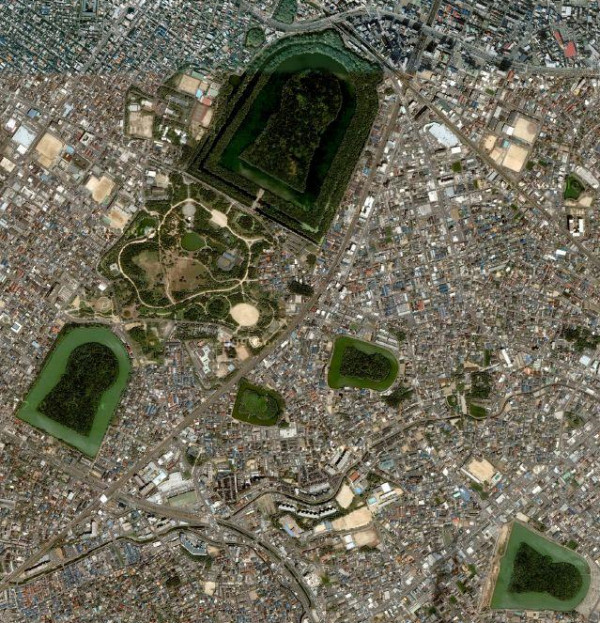 What are these megalithic constructions?
They are called Kofun ( 古墳 ) and are tombs built between 250–538 AD (an era known as the Kofun period). The biggest of them, the ones shaped like keyholes, are called zempō-kōen-fun (前方後円墳) and are specific to Japan.
Next to the big tombs there are also tens of rectangular smaller tombs, called baicho.
As they look today, covered with trees, it is hard to imagine what they represent, but try to picture them when they were originally built, covered with rocks.

The biggest tomb, Daisen Kofun, is 486 meters long and is surrounded by 3 moats. It was built in 16 years, using a huge workforce of 2000 workers per day, totaling almost 7 million people.

This is the tomb of the legendary emperor Nintoku and it is the biggest tomb in the world.

Everybody knows about the Pyramids from Egypt or about the Terracotta Army from the mausoleum of the first Chinese Emperor from the Qin dynasty.


Emperor Nintoku, image via Wikipedia
However, few people know the fact that regarding the length, the Daisen Kofun, the Emperor's Nintoku tomb is the biggest tomb in the world.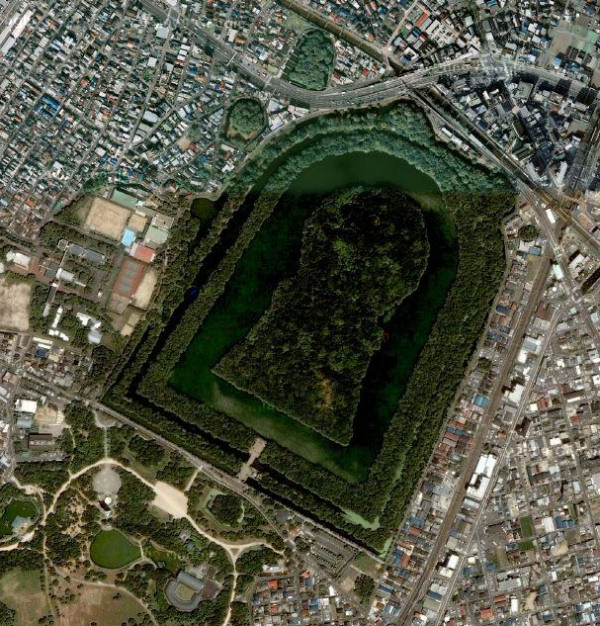 Here are some figures, for comparison: The Daisen Kofun is 486 meters long and 35 meters tall, the Khufu Pyramid has a side length of 230.4 meters and is 146 meters tall, and the tomb of the first Qin dynasty Chinese Emperor is 350 meters long and 76 meters tall.
The other 5 tombs from the Sakai City are somewhat smaller. The second, with a length of 360 meters, is the third largest tomb in Japan and is the Richu-ryo Tumulus, the tomb of the Emperor Richu: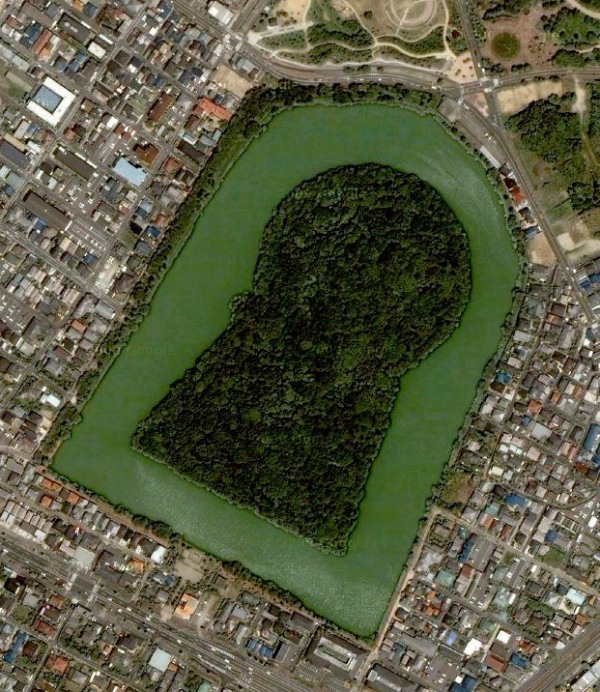 Towards North there is the Hanzei-ryo Tumulus, 148 meters long, the tomb of the Emperor Hanzei: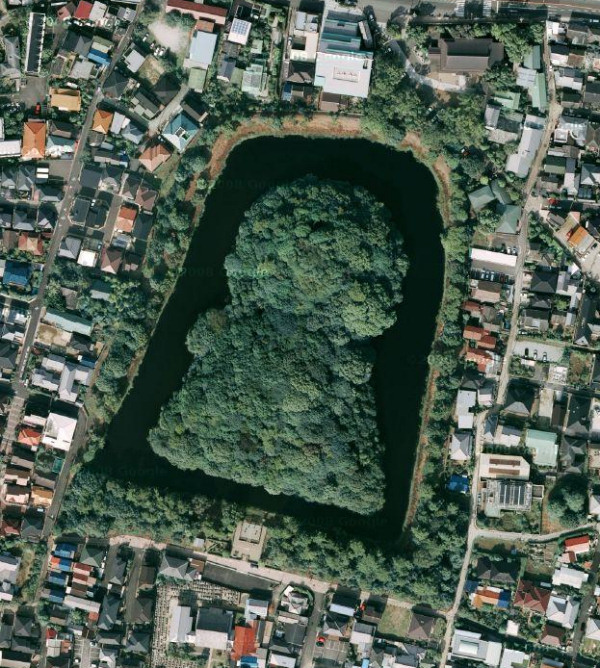 Towards South, we can see the Nisanzai Tumulus, 290 meters long, the eight largest in Japan. The name derives from the word misasagi, meaning imperial mausoleum: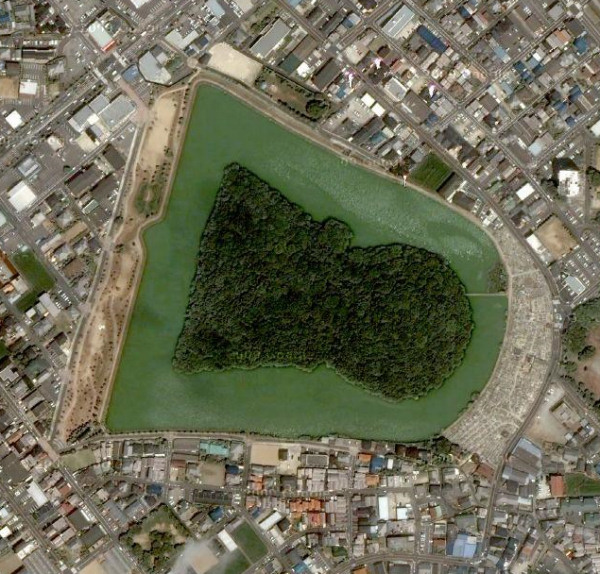 Gobyoyama Tumulus is 186 meters long and is the tomb of the Emperor Ojin, the father of the Emperor Nintoku:
Finally, the Itasuke Tumulus, the smaller Kofun from Sakai City is "only" 146 meters in length: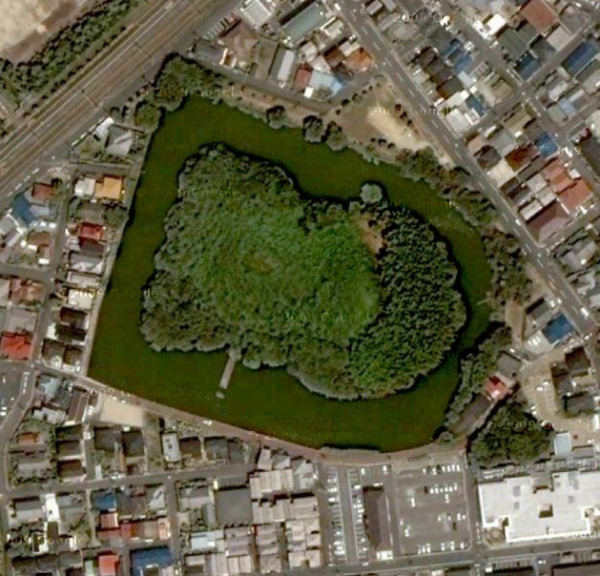 There's a little interesting story about this tomb, in 1955 it was saved from demolitions by a campaign carried on by the local residents and a helmet excavated from this tomb became a symbol of the Sakai City.
I like very much the fact that, in a country where every square meter counts, the people are still concerned to preserve the historical monuments. Part of the charm of Japan…
If you wish to read more about these Japanese giant tombs, visit these sites: