If you traveled to Japan, chances are you've seen some unusual looking objects like this one: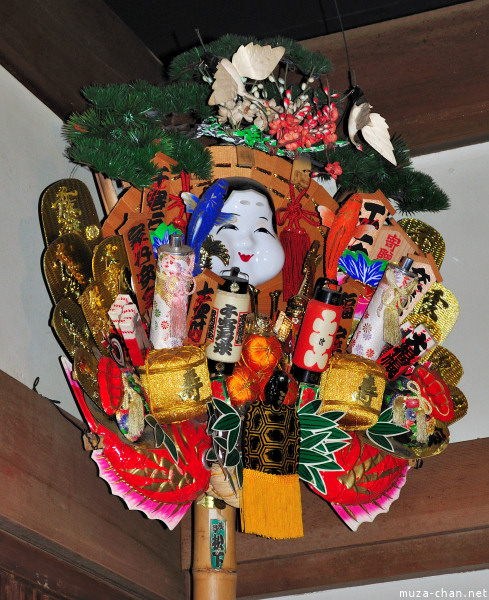 Kumade, The Shitamachi Museum, Ueno
This is a kumade, a wide rake made of bamboo, traditionally used to sweep the fallen leaves or grains. During the Edo period, people started decorating kumade with good luck charms and selling them at shrines, to help "raking in" success, wealth, safety and happiness.
In this photo you can spot one of the most frequently used adornments for kumade, the mask Otafuku, a female mask used in the Kyogen theater, known also as the "Goddess of mirth". Apparently, using the Otafuku mask rakes in the happiness and the prosperity. Also used very frequently are replicas of gold coins or treasure chests, for good luck in business.
Kumade, The Shitamachi Museum, Ueno
Another frequently used decorations for kumade are the maneki neko (which bring success in business), the crane (symbol of longevity in Japan - is said to live 1000 years) and the turtle (symbol of good luck and longevity - is said to bring 10000 years of happiness - can you resist to that?!).
Small replicas of shrines or mikoshi can also be used.
The following kumade, photographed at the Tokyo Metropolitan Building, is also ornamented with a replica of the building itself. :)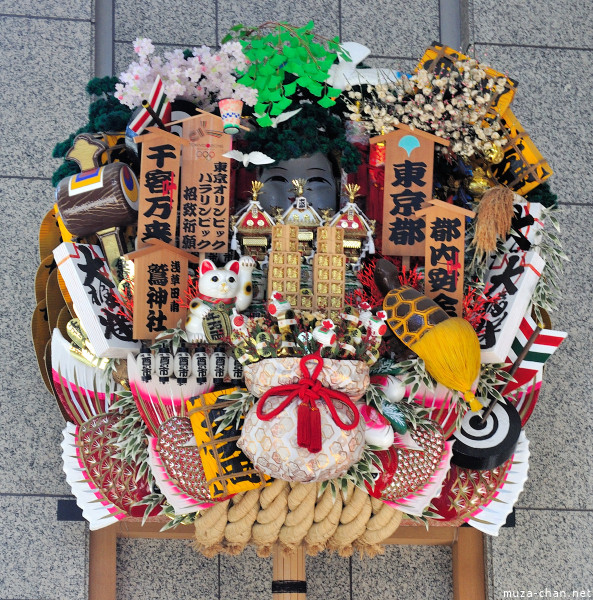 Kumade, Tokyo Metropolitan Building
I'm sure you already want a kumade… but where to buy it?
Kumade are sold at festivals called Tori-no-Ichi held all over Japan usually at the end of the year. The biggest Tori-no-Ichi takes place in November, at the Ohtori Shrine and at the Juzaisan Chokoku-ji Temple in Asakusa, Tokyo.
According to the tradition, a special ritual takes place between the seller and the buyer. The two of them first agree the price, sing together "kanai anzen, shobai hanjo" (safety for family, success in business) and clap the hands. Yes, no chance doing that over the Internet… :)
It is said that each year you must buy a slightly bigger kumade than the one from the previous year, in order to have… a bigger success. I guess you have to take care how big is the first kumade you buy… :D
Here are some interesting kumade I photographed last year in Tokyo, made for tourism success, featuring, in addition to lucky charms, Tokyo symbols, computers, electronic appliances, otaku stuff…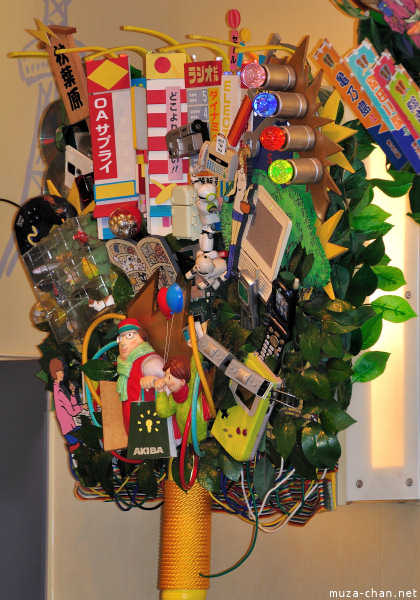 …Tokyo Tower, National Diet Building, Roppongi Hills…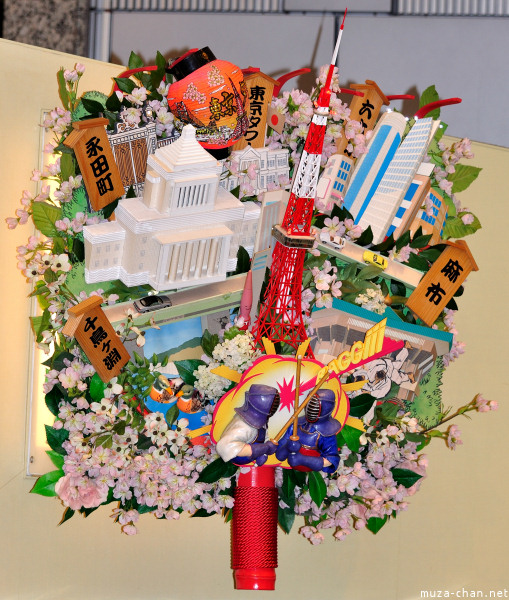 Tokyo Tower Kumade
…Ginza Wako, Tokyo Station, Kabuki-za…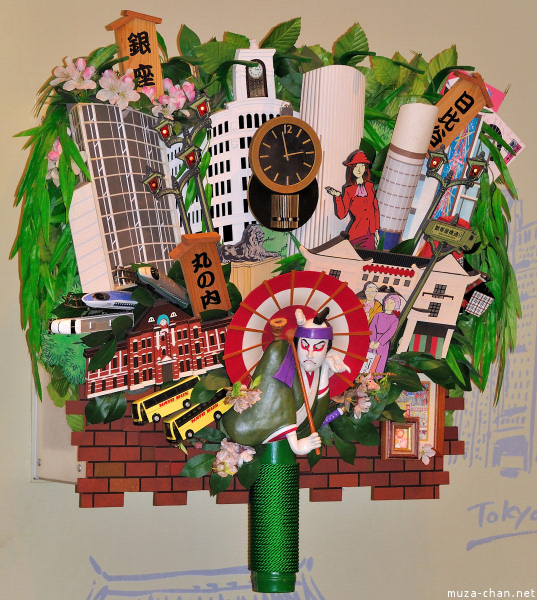 …Ryogoku Kokugikan, Ryogoku Bridge, Edo Tokyo Museum…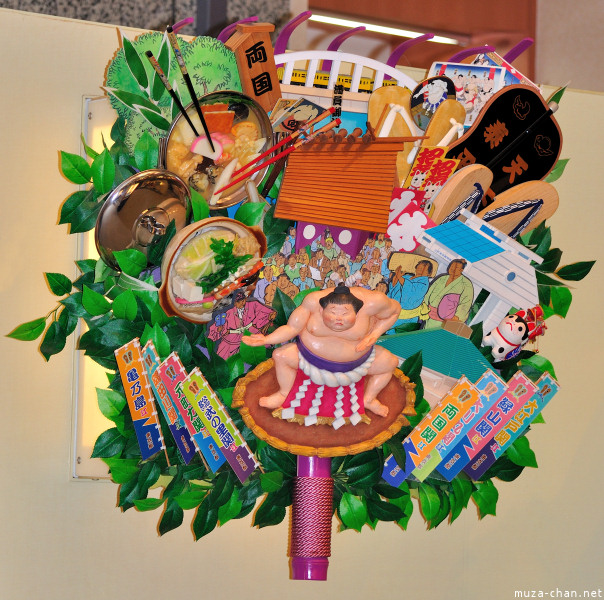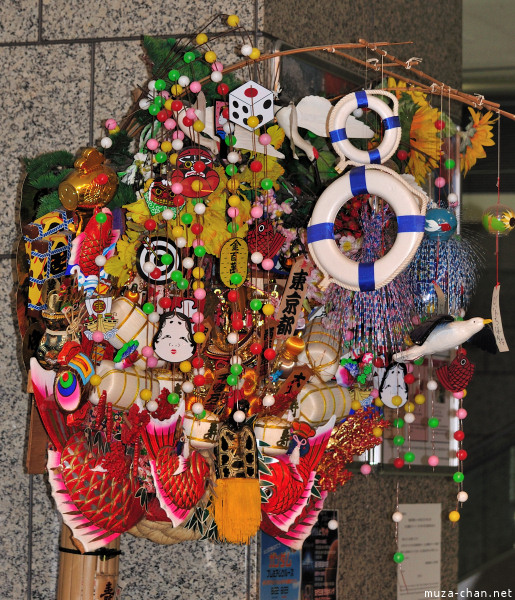 What other symbols can you recognize?