I wrote before about the Suiten-gu Shrine, located in Nihombashi, near the Suitengumae Station, dedicated to the God of safe childbirth and blessing of pregnancy.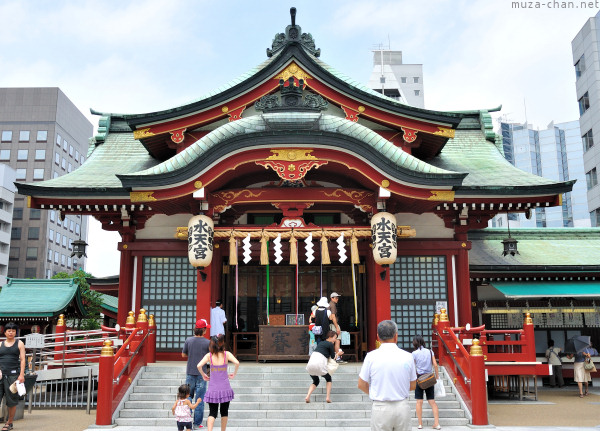 Right from the entrance, one of the two koma-inu caught my eye, because it was represented with a cub…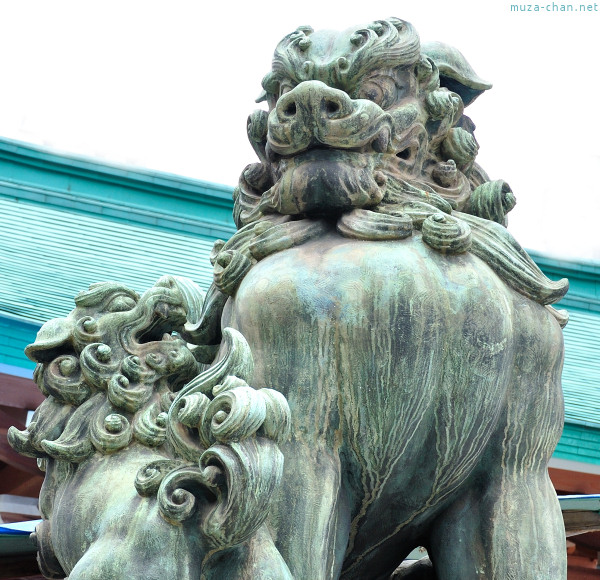 … then I was delighted by the "Dog Deity" statue, also with a cub, which is said to bring easy childbirth to the pregnant women who are rubbing it…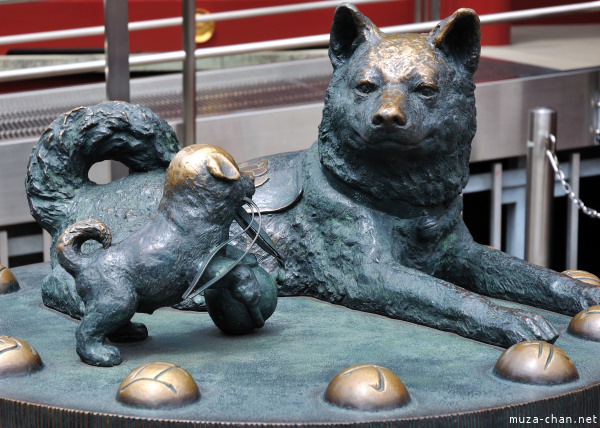 Here, I learned about and odd Japanese custom, a tradition for mothers to keep the child's umbilical cord as a memento of the childbirth, in a special, beautifully crafted box!
The box is called Kotobuki Bako, Kotobuki meaning celebration of marriage, new birth and longevity, while Bako is the box.
It is said that the custom was invented by a woman who desired a special object for preserving memories…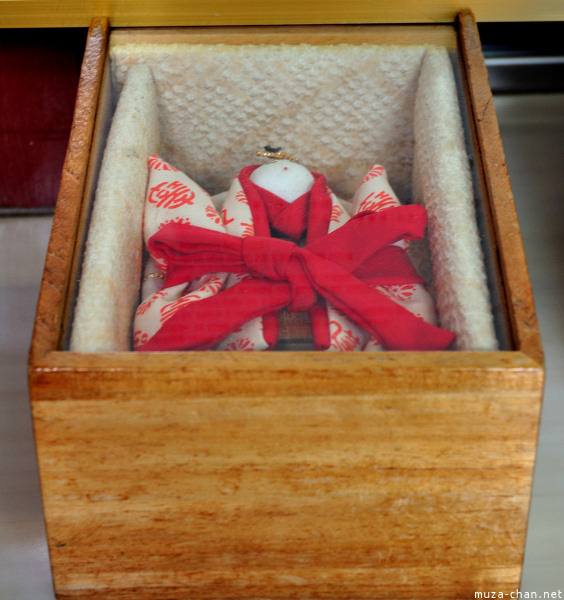 The Kotobuki Bako is designed as a cradle inside which there is a small doll representing a sleeping baby, wearing a kimono. The kimono can be unfolded and the umbilical cord can be placed inside.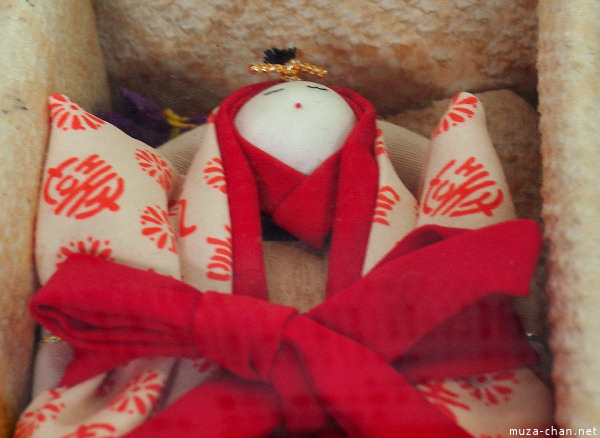 However, it is not necessary to use the Kotobuki Bako for the umbilical cord, the box can be used for any object kept as souvenir and it can also be used as an excellent gift for the loved ones…