One of the most beautiful and at the same time the most typical Japanese places is located in Kyoto, in the district of Gion, best known for its geishas (or better geiko, in the local dialect).
The street is called Shirakawa-minami-dori (Shirakawa means "white river") and it's a street parallel to the canal with the same name. The place has a distinct charm, on both sides of the street are restaurants (very expensive) and ochaya - tea houses, all located in wooden houses looking exactly like in the old times…
Even the omnipresent poles with wires are missing here and the willow trees give the whole place an even more romantic and fragile feel.
Click on photo for higher resolution: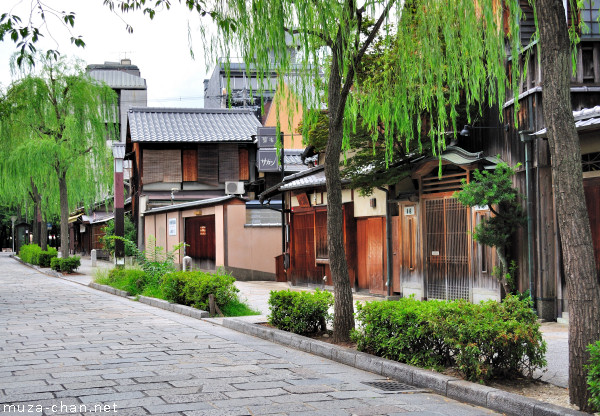 Shirakawa-minami-dori, Kyoto
If you want to license my photos for commercial use, please
contact me
EXIF Info:
| | |
| --- | --- |
| | Nikon D90 |
| | Lens: VR 18-55mm F/3.5-5.6G |
| | Focal Length: 25mm |
| | Aperture: F/5.6 |
| | Shutter Speed: 1/400s |
| | ISO Sensitivity: ISO 200 |
| | |
| --- | --- |
| | Yesterday's Japan Photo: |