I was writing a few days ago about the first sketches of my mascot, Muza-chan… chibi-me ;).
The vast amount of feedback received from you, for which I thank you again, brought me not only joy but also confidence. From today on, she will be a regular presence on the site, so I had to be sure that you like her… ;)
And the time to launch has arrived… Here she is!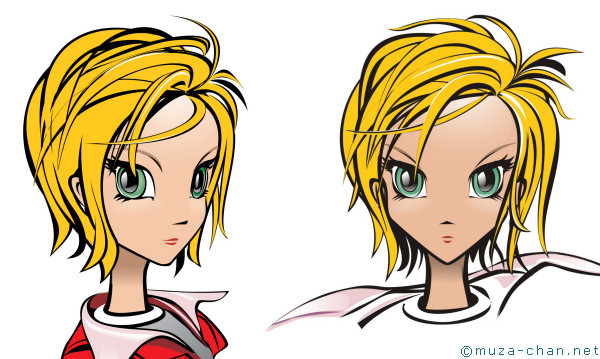 As for her personality, I can tell you that she's soft and friendly, but when she goes to a photo session, she is determined, strong, serious and even severe.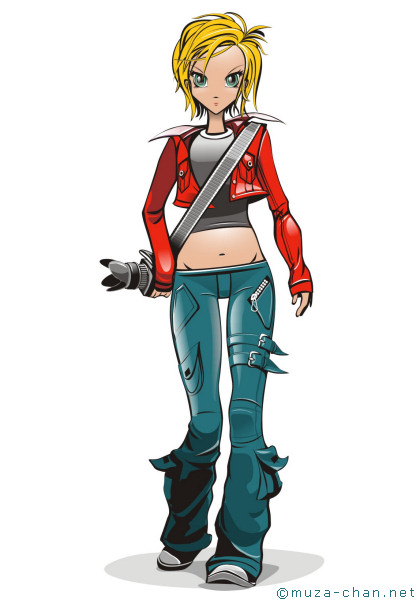 Not only her personality is inspired after me, her clothing style also… and carries a big DSLR camera, like I use to… ;)
Muza-chan's mascot was designed by a very talented Romanian painter and designer,
Dan Voinea.
I can tell you a lot about his amazing works, but I think it's better to give you a few excerpts from the press:
"Dan Voinea's characters […] are consistent. They are alive and the viewer almost feels their pulsating muscles, their wild vitality."
(Ziarul Financiar - business newspaper, Bucharest)
"The impressive size of the paintings and the gaudy force of Voinea's Heroes and Judges are merely traps the artist successfully avoided by his complex graphic language: form is created, destroyed, ripped to pieces and then reconstructed in a sort of frenetic revival."
(Observatorul Cultural - cultural magazine, Bucharest)
Some of his works can be seen at //danvoineagallery.blogspot.com/ and he can be contacted at his Facebook page.
.