The Himeji castle was rebuilt in the form we see today at the beginning of the Edo period by the daimyō Ikeda Terumasa, and the construction works were led by a master carpenter named Sakurai Gembei.
The story tells that at the final inspection, performed 9 years after the work started, Sakurai Gembeia noticed a small inclination of the main keep. He thought that this was because of a mistake in the construction, and under the pressure he killed himself…
The keep was dismantled to be rebuilt, and only then it was learned that he made no mistake. The real cause of the inclination were the stone walls, which were subsided under the weight of the tower.
Click on photo for higher resolution: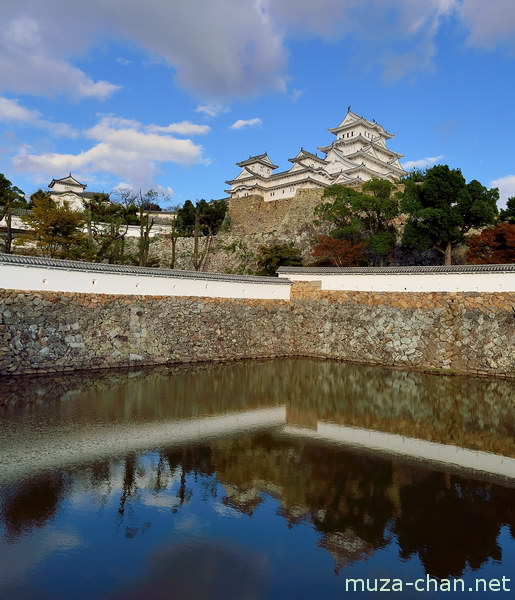 Himeji Castle, Himeji
If you want to license my photos for commercial use, please
contact me
EXIF Info:
| | |
| --- | --- |
| | Nikon Df |
| | Lens: 14mm F/2.8D |
| | Focal Length: 14mm |
| | Aperture: F/7.1 |
| | Shutter Speed: 1/640s |
| | ISO Sensitivity: ISO 400 |
| | |
| --- | --- |
| | Yesterday's Japan Photo: |