At many shrines and temples from Japan, I noticed small pieces of paper randomly glued on walls, pillars or even ceilings: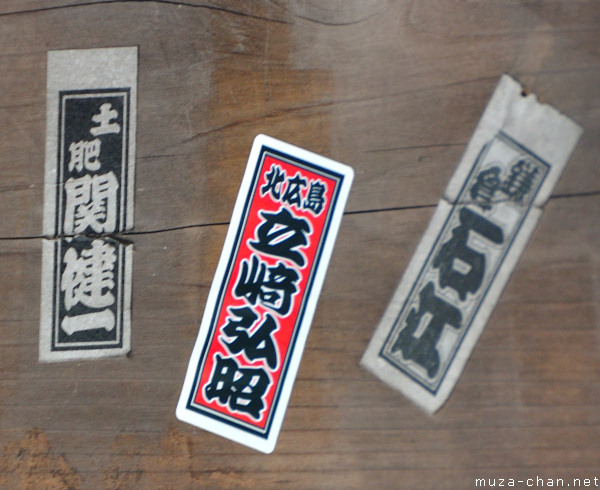 Daigyo-ji Temple, Kamakura
Some are new, but most of them are old, discolored by the sun, some are ragged and some were even completely detached and all that's left is a stain of glue…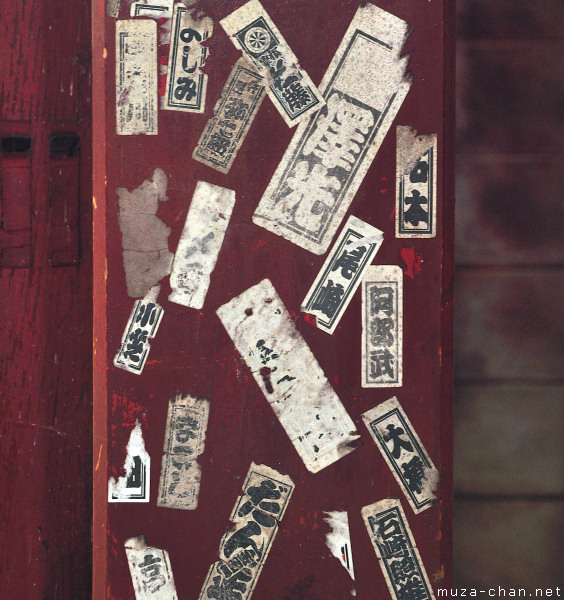 Toshougu Shrine, Ueno
Obviously, I became very curious about these labels, because they look out of place in Japan, where everything is so carefully preserved…
These labels are called senjafuda (meaning "a thousand shrine label") and they are pasted by the pilgrims, to leave a trace of their presence and to have good luck.
It is believed that the higher the place where the senjafuda is glued, the bigger the luck that comes with it. That's why we can see senjafuda on ceilings, because the pilgrims invented a lot of methods to place the small pieces of paper as high as possible: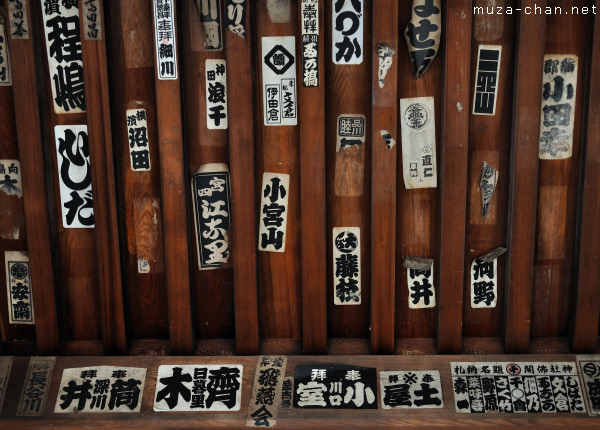 Shitaya Shrine, Ueno
The traditional standard size for a senjafuda is 5.8cm x 17.3cm, but many of them were made of different sizes or even in different shapes: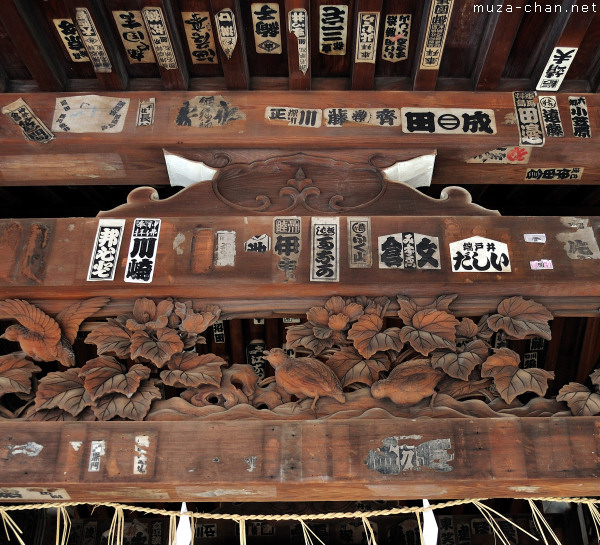 Shitaya Shrine, Ueno
At the beginning, the senjafuda were hand-written with the name, address, birthplace or other information about the pilgrim. Today, senjafuda can be bought directly from temples and shrines, printed with the most frequent names.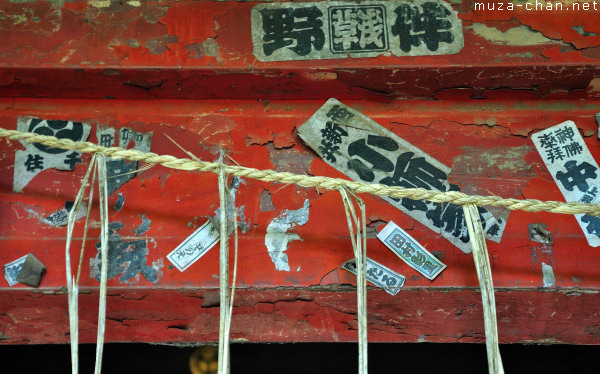 Toshougu Shrine, Ueno
In time, the religious significance diminished and today the senjafuda are collected by hobbyists…