In 1957, on January 29, so exactly 60 years ago, Japan was establishing its first research station in Antarctica, the Showa Station (sometimes spelled Syowa). It was the first Japanese expedition reaching Antarctica, after the one led by Nobu Shirase in 1910-1912.
The members of the expeditionary crew were transported to Antarctica on a ship considered lucky, the icebreaker Soya, nicknamed "Miracle Ship" because it was a survivor of many WWII battles.
Modified for the expedition, Soya continued to make trips to Antarctica until 1962. Then, until 1978, it was moved to Hokkaido, working as ice-breaking rescue ship for Japan's Maritime Safety Agency. Today Soya is a museum, and can be visited at the Museum of Maritime Science in Odaiba, Tokyo.
Click on photo for higher resolution: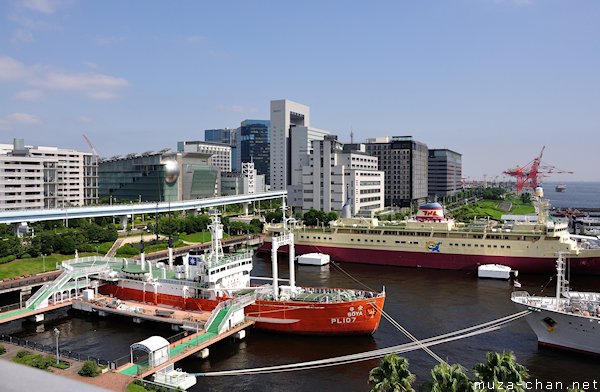 Sōya, View from Museum of Maritime Science Observation Deck, Odaiba, Tokyo
If you want to license my photos for commercial use, please
contact me
EXIF Info:
| | |
| --- | --- |
| | Nikon D90 |
| | Lens: 18-70mm F/3.5-4.5G |
| | Focal Length: 18mm |
| | Aperture: F/7.1 |
| | Shutter Speed: 1/1250s |
| | ISO Sensitivity: ISO 320 |
| | |
| --- | --- |
| | Yesterday's Japan Photo: |