The lotus is an important Buddhist symbol, Buddhas and Bodhisattvas are often represented sitting on a lotus or holding a lotus. According to Buddhist tradition, the lotus has its roots in the mud (samsara), but the stem grouws through the muddy water (purification) producing, above the water, a pure and beautiful flower (enlightenment).
Each lotus color has its significance. The white lotus represents mental and spiritual purity…
I took this picture at the Tsurugaoka Hachimangu Shrine in Kamakura.
Click on photo for higher resolution: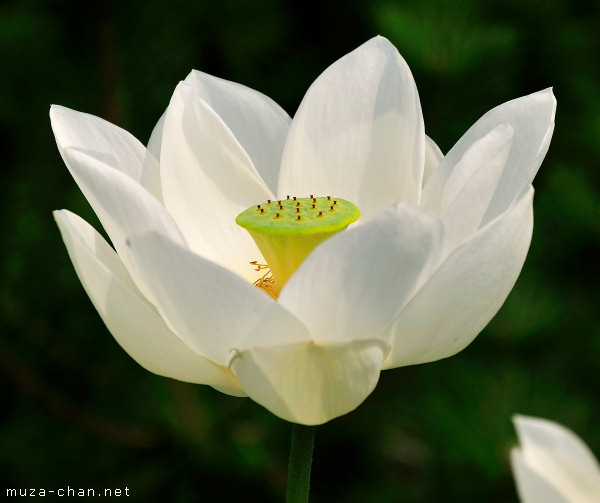 White lotus, Tsurugaoka Hachiman-gu, Kamakura
If you want to license my photos for commercial use, please
contact me
EXIF Info:
| | |
| --- | --- |
| | Nikon D300 |
| | Lens: 18-70mm F/3.5-4.5G |
| | Focal Length: 70mm |
| | Aperture: F/4.5 |
| | Shutter Speed: 1/2500s |
| | ISO Sensitivity: ISO 200 |
| | |
| --- | --- |
| | Yesterday's Japan Photo: |