Paifang (or Pailou) are traditional Chinese archway gates, made from wood or stone, lavishly ornate and vivid painted. In China, a paifang usually marks the entrance to a temple, a building complex or a town. They are also built to commemorate or to honor events or important historical persons.
Outside China, the paifang gates are best known as Chinatown symbols. In Yokohama Chinatown there are 10 gates, positioned according to Feng Shui principles.
Here is one of the Yokohama paifang, the Tencho-Mon Gate, located on the Kanteibyo Street, in front of the Yokohama Dai Sekai (China Museum), a theme park recreating the Shanghai from the 1920's.
Click on photo for higher resolution: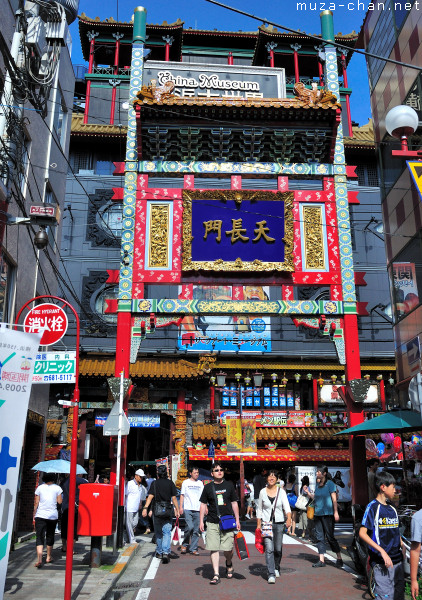 Tencho-Mon Gate, Chinatown, Yokohama
If you want to license my photos for commercial use, please
contact me
EXIF Info:
| | |
| --- | --- |
| | Nikon D90 |
| | Lens: VR 18-55mm F/3.5-5.6G |
| | Focal Length: 22mm |
| | Aperture: F/5.6 |
| | Shutter Speed: 1/1000s |
| | ISO Sensitivity: ISO 200 |
| | |
| --- | --- |
| | Yesterday's Japan Photo: |