Kanda Myojin Shrine is one of the oldest and one of the most important shrines in Tokyo. Destroyed during the Great Kantō Earthquake, it was rebuilt in 1934.
The Shrine's main gate, Zuishin-mon, was rebuilt recently, in 1995.
Made of cypress wood, painted in vermilion and decorated with many beautiful sculptures, the gate depicts the legend of the white rabbit of Inaba, the four mythical creatures of the four directions and the tethered horse which was Taira no Masakado's family emblem.
Click on photo for higher resolution: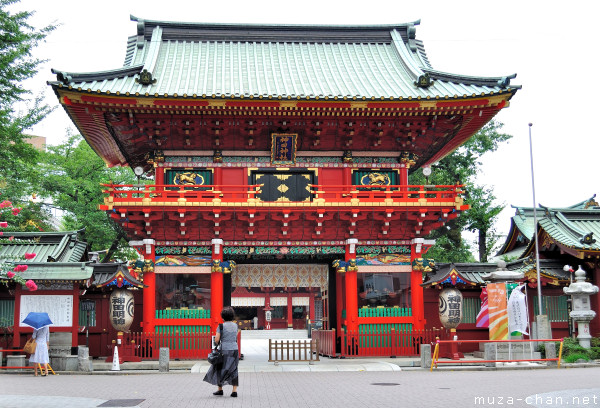 Zuishin-mon, Kanda Myojin Shrine, Tokyo
If you want to license my photos for commercial use, please
contact me
EXIF Info:
| | |
| --- | --- |
| | Nikon D90 |
| | Lens: VR 18-55mm F/3.5-5.6G |
| | Focal Length: 26mm |
| | Aperture: F/5.6 |
| | Shutter Speed: 1/400s |
| | ISO Sensitivity: ISO 200 |
| | |
| --- | --- |
| | Yesterday's Japan Photo: |