The time has come to celebrate the second anniversary of the daily Japan Photo series. For me, the task of publishing a photo from Japan has become a part of the daily life and I must confess that I really love to do it. I hope the fact that I never missed a day is a testimony to my passion and perseverance: 731 photos published since I launched the series, exactly 2 years ago, with the Asakusa Shrine photo.
But all this would have been nothing without you: your feedback is amazing, your encouragements are priceless and your support is my main source of motivation.
Thank you very much, dear friends!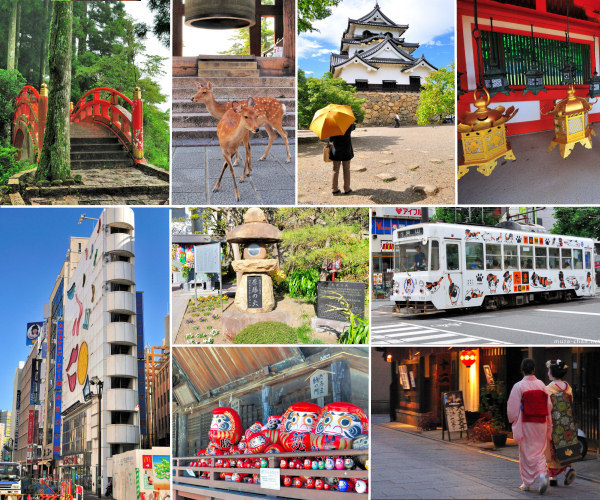 2 Years of Daily Japan Photos… Top 12 Visitors Choice
And since I'm curious by nature, I wanted to know what are the Japan photos that you enjoyed the most during these years. So I analyzed the statistics and your feedback and I came up with this "readers choice" top 12. Here they are, in countdown order, along with a link to the original article:
12. Hikone castle, one of the oldest original construction castles in Japan and one of the only four Japanese castles designated as National Treasure… [read more]
Click on photo for higher resolution: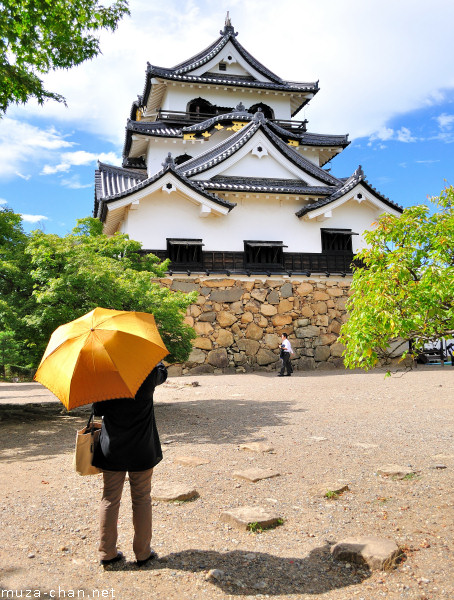 Hikone Castle, Hikone
11. Nara deer are declared Natural Monument and about 1200 shika (deer in Japanese) are roaming freely through the town… [read more]
Click on photo for higher resolution: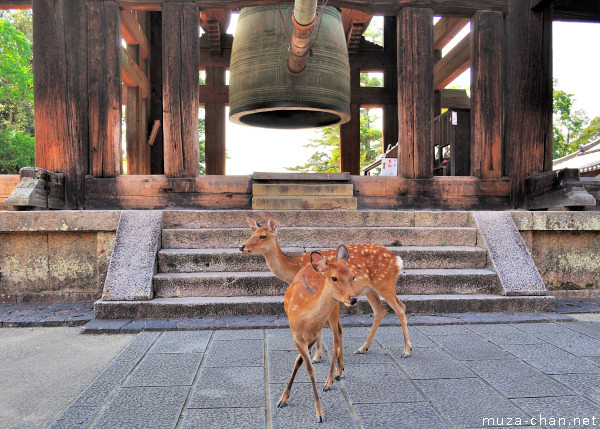 Shika dears at Tōdai-ji Temple, Nara
10. Japanese red bridge from Hakone: If you follow the path that starts at the foot of the great torii towards East, you'll soon find a small vermilion arched bridge… [read more]
Click on photo for higher resolution: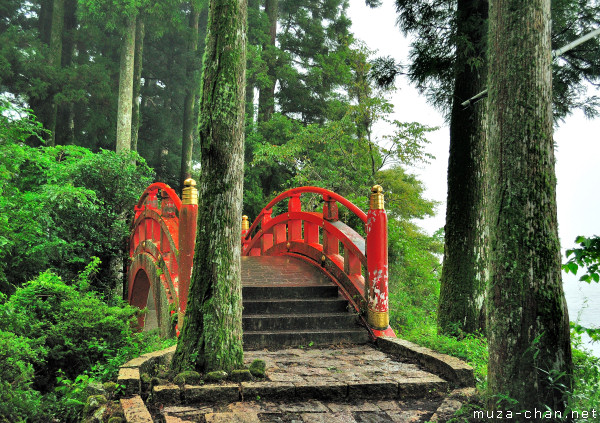 Red Bridge, Hakone Shrine, Hakone
9. Typical Japanese Narrow building from Tokyo, one of the most spectacular narrow buildings I have seen, a karaoke venue from Akasaka… [read more]
Click on photo for higher resolution: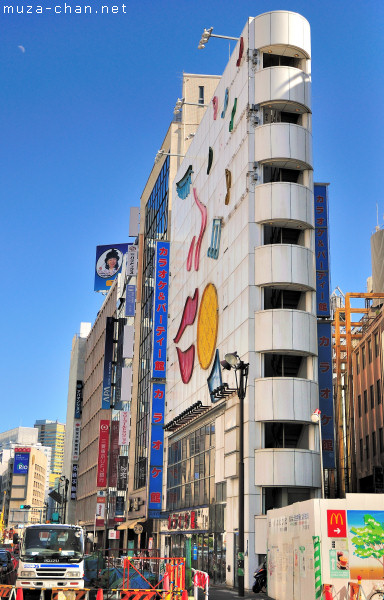 Narrow Buildings, Akasaka, Tokyo
8. Umeda Sky Building, simply the most spectacular skyscraper from Japan… [read more]
Click on photo for higher resolution: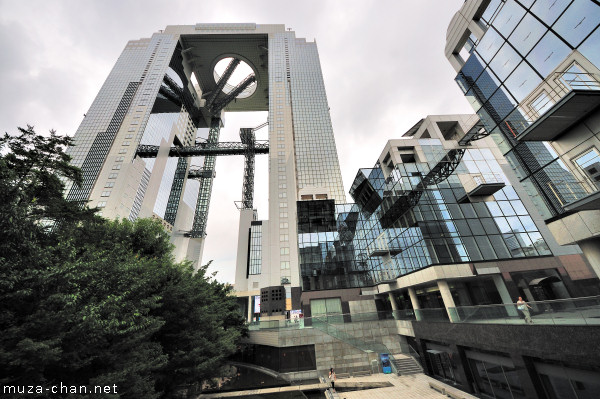 Umeda Sky Building, Kita-ku, Osaka
7. Hungry Japanese Koi: I took this photo at a temple from Ueno, from a small bridge, probably exactly the place where they are usually fed. When they sensed me on that bridge, they started swarming and jumping… [read more]
Click on photo for higher resolution: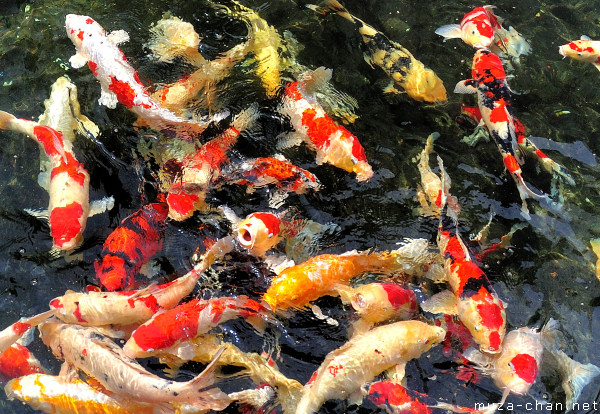 Japanese Koi
6. Contrasts in Kyoto, with Gion geishas and cars: A stroll on Hanami-koji-dori should be like a travel in time, because the street, with its old machiya preserved as in the old times, is absolutely gorgeous… [read more]
Click on photo for higher resolution: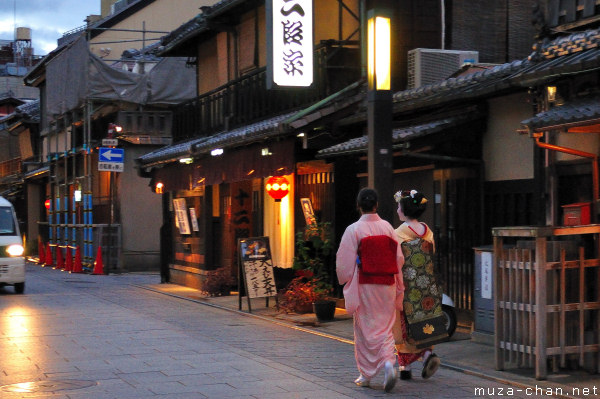 Geisha, Hanami-koji Street, Gion, Kyoto
5. Mount Fuji seen at dusk: it is rare to see Mount Fuji from Tokyo, and even then it's better to be in a high-rise building. As a traveler, I was lucky enough to be able to take a few pictures with Mount Fuji, from several places in Tokyo… [read more]
Click on photo for higher resolution: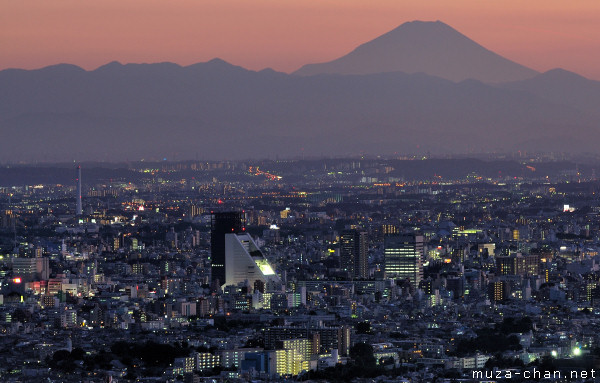 Mount Fuji, View from Sunshine 60, Ikebukuro, Tokyo
4. Streetcar named… Tama the Cat: Tama is a beautiful calico cat, officially employed by a Japanese railway and her fame is spreading… [read more]
Click on photo for higher resolution: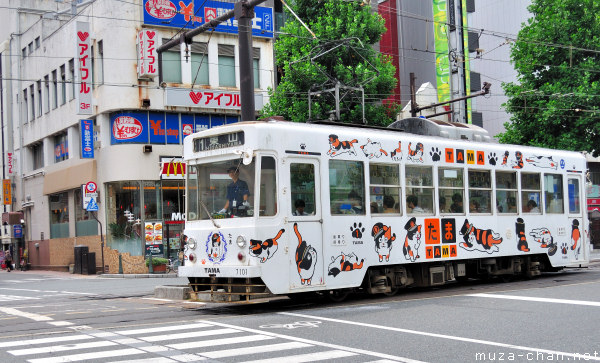 Tama Streetcar, Okayama
3. Lanterns from Kasuga Taisha in Nara: This is one of the oldest Shinto shrines in Japan and there are many interesting things to see here, but what caught my attention was this beautiful lantern collection… [read more]
Click on photo for higher resolution:

Kasuga Taisha, Nara
2. Daruma Dolls from the Shorinzan Daruma Temple in Takasaki, Gunma: I discovered here an amazing collection of Daruma dolls… [read more]
Click on photo for higher resolution: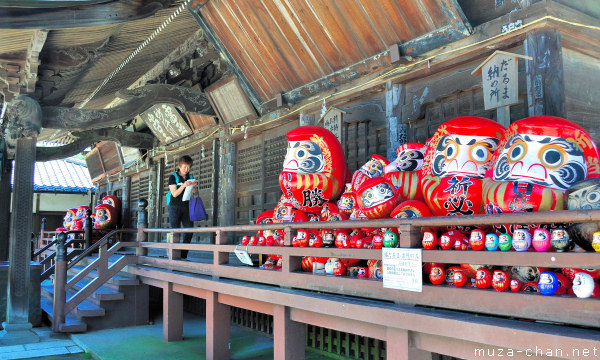 Shorinzan Daruma Temple, Takasaki
1. The Flame of the Atomic Bomb from Ofuna: there are several monuments in Japan keeping alive the flame ignited by the atomic bomb - the flame was taken after it was ignited by the bombing and was kept alive until today! [read more]
Click on photo for higher resolution: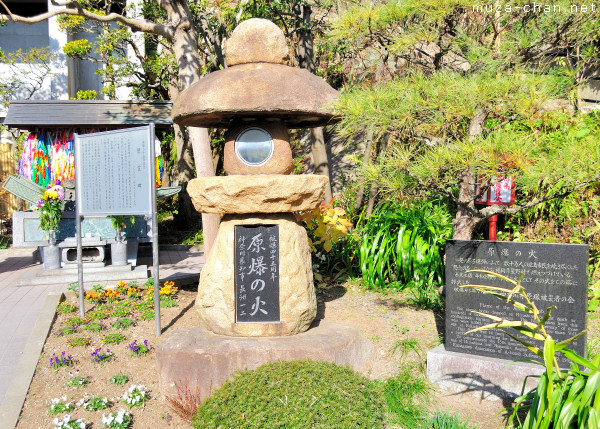 Flame of the Atomic Bomb, Ofuna Kannonji, Ofuna