The Japanese Buddhist temple includes a number of buildings, some of them common, others varying from one sect to another. The typical temple includes the main hall, the bell tower, the pagoda and four buildings used by the monks: the lecture hall, the living quarters, the sutra storage and the refectory.
The big temples have a larger set of buildings and in this regard, one of the temples with the widest variety of buildings is the Narita-san Shinshō-ji. I already presented its two pagodas (the three-storied pagoda and the Great Pagoda of Peace), the Komyodo Hall, the Shoutendo Hall and the Shotoku-taishi-do).
Today, I would like to show you the Wheel Repository, a building housing a revolving repository called rinzō, rarely seen in Japan, and the Bell Tower, with a hakamagoshi type of architecture.
Click on photo for higher resolution: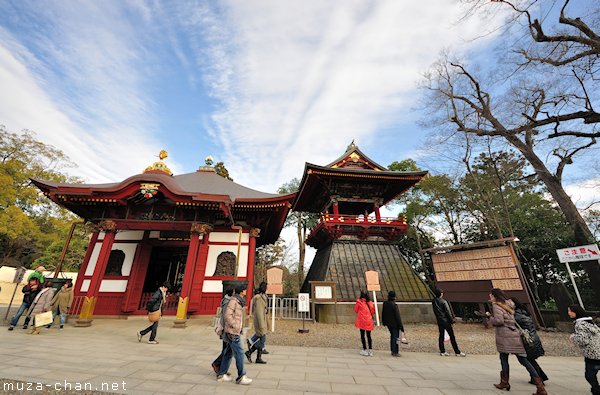 Wheel repository, Bell Tower, Narita-san Shinshō-ji Temple, Narita
If you want to license my photos for commercial use, please
contact me
EXIF Info:
| | |
| --- | --- |
| | Nikon D90 |
| | Lens: 8-16mm F/4.5-5.6G |
| | Focal Length: 8mm |
| | Aperture: F/5.6 |
| | Shutter Speed: 1/500s |
| | ISO Sensitivity: ISO 200 |
| | |
| --- | --- |
| | Yesterday's Japan Photo: |